PlayStation 5's DualSense controller gets black and red versions
Galaxy brain.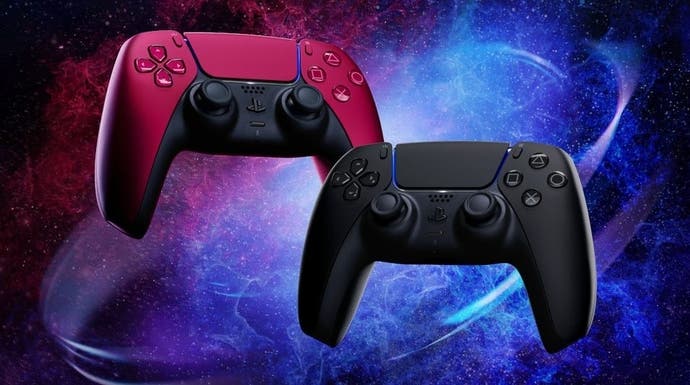 Rejoice, goths and people who just like their gaming peripherals to look sleek: a black version of the PlayStation 5's DualSense controller has been announced, and will be available for purchase from next month. And for the flamboyant among you, there's also a bold red.
Announced via the PlayStation blog, the two new colours are themed around space and are officially called "midnight black and cosmic red". The black apparently comes in "two subtly different shades of black with light grey detailing", and you can sort of see it when looking closely at the pictures and trailer below:
There doesn't appear to be a set date for when these will arrive in the UK, so you'll have to keep an eye out next month to spot these when they hit the stores. [UPDATE: UK retailer GAME now lists the Midnight Black and Cosmic Red for launch on 18th June, priced £59.99. Or, if you're in the US, you can pre-order the Midnight Black and Cosmic Red via Amazon.]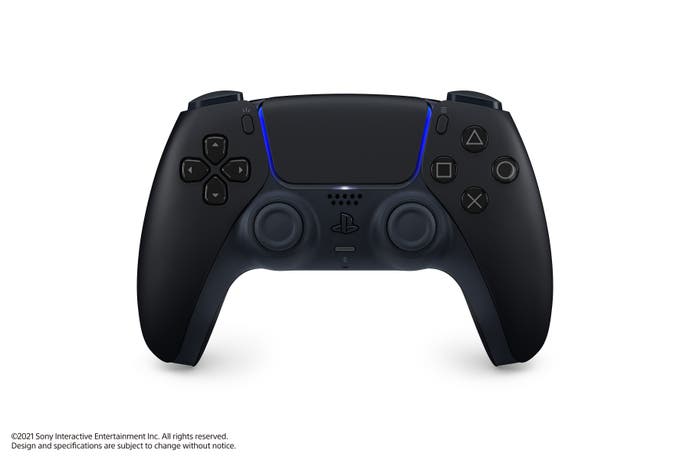 Oh, and if you're interested in how the DualSense's features like "haptic feedback and adaptive trigger support" are being used in PlayStation 5 games, another PlayStation blog post is being published later today with information on how this works in Returnal.
Anyway, the new controllers sure do look nice, and I'm particularly keen on that cosmic red one. If only I could find a PlayStation 5 to accompany it.