Plants vs Zombies Garden Warfare launching on Xbox One, 360 version to follow
And Peggle 2 is announced!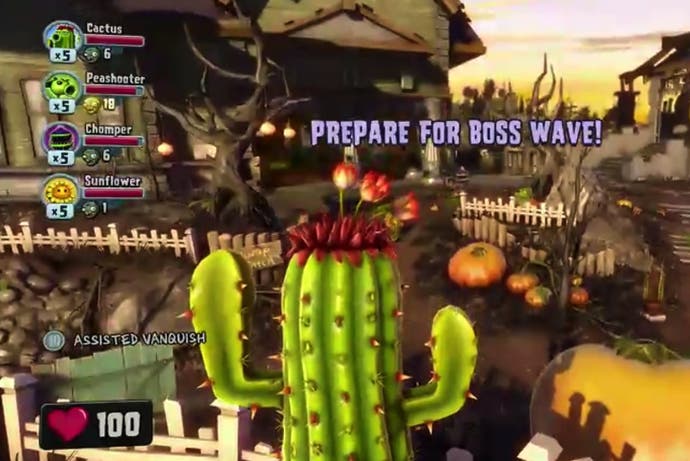 Plants vs. Zombies Garden Warfare, the new third person multiplayer console offshoot for Popcap's popular franchise, is launching on Xbox One first, with an Xbox 360 version to follow. There's no news just yet on when to expect PlayStation or PC versions, should there be any.
Reportedly developed by Need for Speed: The Run developer Black Box, Garden Warfare takes the wave-based gameplay of Plants vs. Zombie and repurposes it into an action-oriented multiplayer title.
Watch on YouTube
Popcap's John Vechey also took the opportunity to announce Peggle 2, although platforms and a release window weren't mentioned for the sequel.