Planescape: Torment producer's Grimrock-alike struggles on Kickstarter
Deathfire up against it with 16 days to go.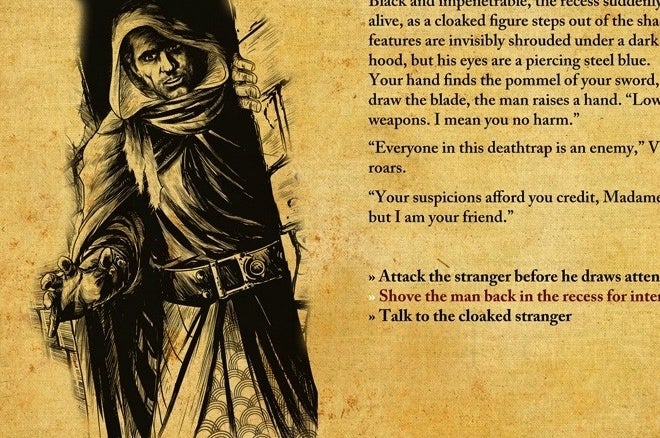 You know someone's been around when they call their game a CRPG, and Guido Henkel has been around. He co-created the Realms of Arkania series and produced the seminal Planescape: Torment (it's actually his masked face used as the template for Nameless One on Torment's box).
Now Henkel is back, trying to Kickstart his idea for a new game called Deathfire: Ruins of Evermore.
It's a first-person turn-based fantasy role-playing game with plenty of depth, but that's fairly linear. It's single-player, although you'll adventure with a group. It's Legends of Grimrock mixed with Wizardry, Henkel once said.
But with half the time gone on Kickstarter already, Henkel's game is struggling. Deathfire has raised only $83,329 - at the time of writing - of the $390,000 it needs. Not the best time of year for a Kickstarter campaign, really. 16 days remain; it'll be tough.
That $390,000 total is small but will apparently be enough, belts tightened, to make the game. If successful, Deathfire will be released on PC (Windows, Linux) and Mac in December next year.
BioWare co-founder Ray Muzyka popped up in the testimonials. "I'm looking forward to hearing more about Guido Henkel's next project," he wrote. "Working on high quality projects like Planescape: Torment, Fallout 2, Realms of Arkania and more has given Guido great experience in the RPG genre!"