Pink Nintendo 2DS headed to Europe next month
In time for Kirby: Triple Deluxe.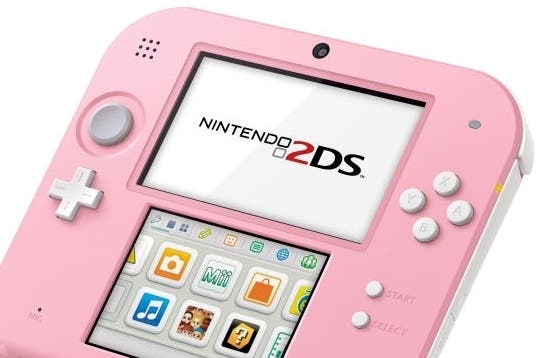 Nintendo will launch a new Pink + White version of the 2DS in UK on 16th May. The handheld's colours and release date tie in with the upcoming 3DS platformer Kirby: Triple Deluxe, which arrives in Europe at the same time.
Nintendo is listing the new design for £109.99 on its UK online store, the same price as the existing models.
The 2DS originally launched last October in Black + Blue and White + Red flavours and had sold more than 2.11m units by the end of 2013.