Pinball Arcade EU PSN delay explained
New release date confirmed.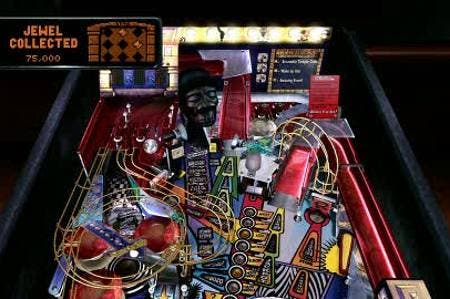 Pinball Arcade developer Farsight has explained the delay to the launch of the game on the European PlayStation Store.
The pinball simulation had been due out last week, but failed to materialise. In a statement Farsight said the PlayStation 3 version was delayed last minute at the request of Sony - so it could launch alongside the PS Vita version.
"At the last minute Sony Computer Entertainment Europe approached us with a plan to promote both the PlayStation 3 and PS Vita versions if we agreed to delay the PlayStation 3 version so that they could come out together," Farsight said.
"We really can't turn down that kind of publicity when a big company like Sony offers it to us, so we consented."
Both versions are due out next Wednesday, 11th July, alongside the EU PS Store update.
"And we should get some great publicity that will help introduce many new people to the joys of pinball," Farsight continued. "Thanks for your patience, and thanks for supporting the Pinball Arcade!"