Pillars of Eternity 2 has now raised more than Pillars of Eternity 1
UPDATE: Finishes with $4.4m.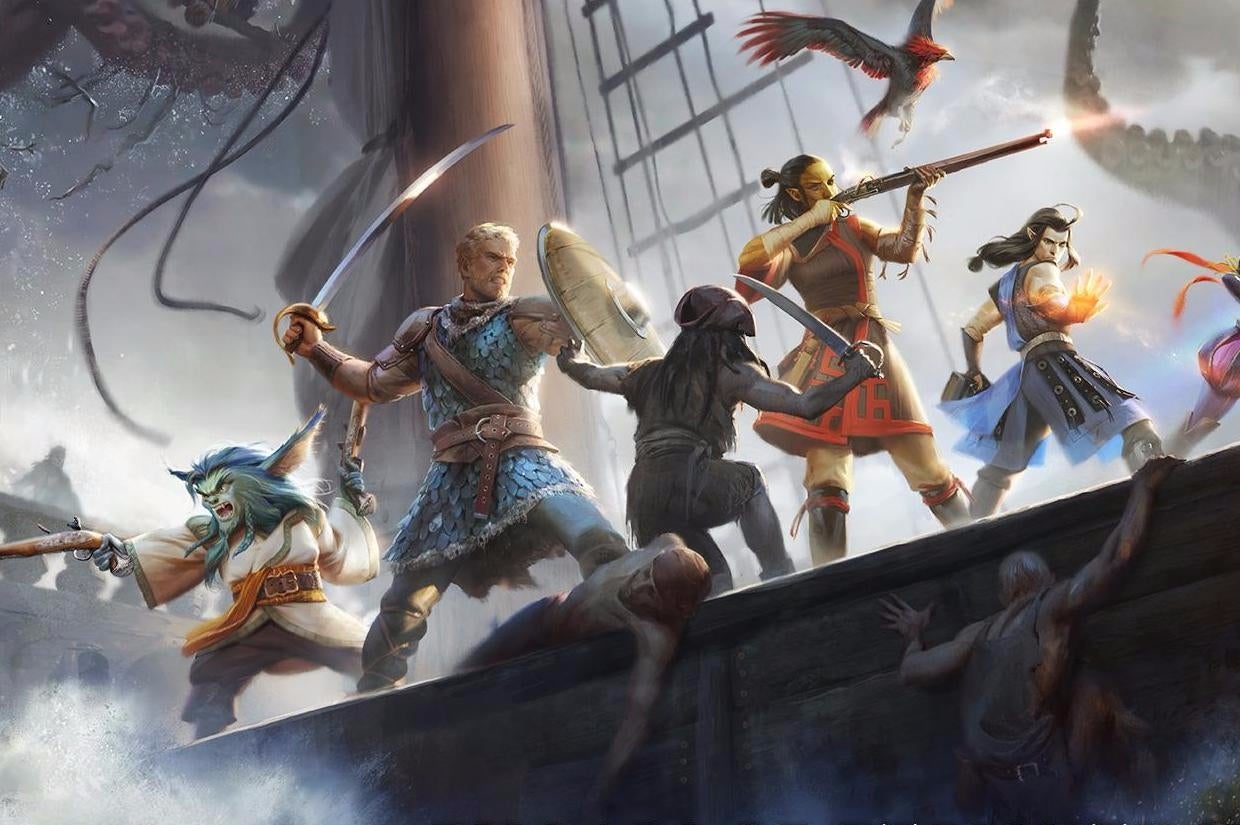 UPDATE 27TH FEBRUARY: The Pillars of Eternity 2: Deadfire crowdfunding campaign ended with a grand total of $4,407,598 - four times higher than the not inconsiderable $1.1m goal.
It means Pillars of Eternity 2 beat not only Pillars 1 in terms of crowdfunding take, but also Torment: Tides of Numenera, which raised $4.1m in 2013 (and is released tomorrow don't forget). Only Shenmue 3 and ($6.3m) and Bloodstained ($5.5m) have had more successful Kickstarter, or Kickstarter-style campaigns. The distinction is important because games such as Shroud of the Avatar ($11m) and Crowfall ($10.5) have both raised more than $10m but have done so over a longer period of time via pledges on their own websites, and by selling in-game houses or, in the case of the most extreme example, Star Citizen ($144m), spaceships.
Pillars of Eternity 2: Deadfire crowdfunding will continue via 'slacker backing' on Fig, or via PayPal on the Pillars of Eternity 2 backer website. The total, then, will continue to rise.
Additional Pillars 2 stretch goals added in the finish-line surge include a talking weapon (remember the sword in Neverwinter Nights: Hordes of the Underdark?) at $4.25m and a ship crew to micro-manage at $4.5m. At $4.75m there will be sea monsters - the Kraken! - and fishing.
ORIGINAL STORY 24TH FEBRUARY: It's done it - Pillars of Eternity 2: Deadfire has surpassed Pillars of Eternity 1's huge crowdfunding haul.
Pillars 2 has now thundered past the $4m mark with 13 hours to go - a tremendous late surge considering not even a day ago it was at $3.5m. It's those base-boats!
Pillars 1, meanwhile, raised $3,986,929 in October 2012 - briefly a record for a video game on Kickstarter.
It's a remarkable result for developer Obsidian, given the appetite for crowdfunding has lessened since the heyday of 2012-2013. Then again, Pillars of Eternity 2 is part of the new-age crowdfunding movement on Fig, where you can buy shares in the game in addition to ordinary pledge rewards. Obsidian CEO Feargus Urquhart is on the Fig advisory board.
The question now is how high can Pillars of Eternity 2: Deadfire go? The game has a rough release date of 2018 on PC, Mac and Linux.