Phoenix Wright to return in Ace Attorney 5
UPDATE: European release confirmed! Series star will court 3DS for new adventure.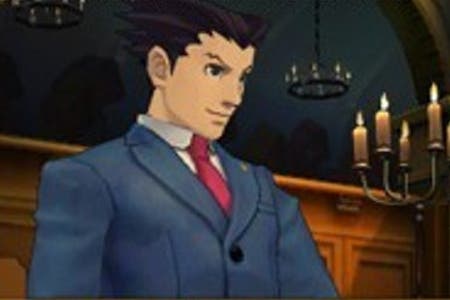 Update: According to a statement to Kotaku, Ace Attorney 5 is coming to Europe and the US.
The official word from Capcom stated the following: "Capcom is planning to release Gyakuten Saiban 5 (Ace Attorney 5) in the West. We'll have more news soon."
The report clarified that "West" refers to both Europe and the US. No objections here!
Original Story: Ace Attorney 5 will launch on Nintendo 3DS and see the return of initial protagonist Phoenix Wright, Capcom has revealed.
The game will offer fully 3D visuals for the first time, and allow players to choose Wright's facial expressions during courtroom testimonies.
Wright will be joined by a new female companion, Famitsu reports (via Andriasang), as the lawyer investigates an explosion at the court house.
Ace Attorney 5's story will shed light on Wright's apparent return to lawyering, after the series star retired to a background role in recent games (a fourth major entry with a new protagonist, Apollo Justice, and two investigative spin-offs).
Set one year after Apollo Justice, its unclear if dangling plot threads from that game will be resolved.
Wright is also set to appear in Layton vs Ace Attorney, a crossover with Level-5's Professor Layton series. It's a good time for investigative puzzling on 3DS - a separate new Layton title is also in the works.