PC Pokémon-like Cassette Beasts releases next month on Steam and Game Pass
Console versions targeted for late spring.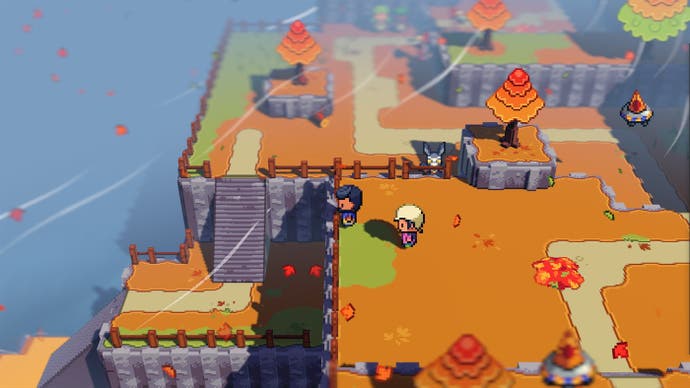 Cassette Beasts, a monster-collecting open-world RPG, is set to release next month on PC.
The game will initially be available on Steam and PC Game Pass day one, with Switch and Xbox versions out in "late spring" according to developer Bytten Studio.
Featuring 2D art in a 3D environment, players will collect monster by recording them on cassettes and then using them to transform in battle. Different monster forms can be fused to create new, unique forms, and the game will also support local co-op. Take a look at the announcement trailer for Cassette Beast below.
It certainly looks very Pokémon. Other mechanics in Cassette Beasts include a companion system, where the bonds between you and your NPC followers will affect your effectiveness in battle, and an elemental system similar to Types in Pokémon.
A free demo is currently available on Steam and the Microsoft Store if you'd like to try out the game before its full release on 26th April.
We're excited to announce our monster-fusing RPG adventure CASSETTE BEASTS is arriving on:

📼 Steam & Windows Game Pass Day One April 26th
📼 Switch, Xbox & Xbox Game Pass late Spring 2023

Thanks for all the support you've shown us over the years - check out our new trailer! 💜 pic.twitter.com/qIDD7OdL5B

— CASSETTE BEASTS 📼 OUT NOW ON PC & CONSOLES (@ByttenStudio) March 29, 2023