PayPal's £5 off Steam sale offer reminds us to always read the small print
Wallet make you think twice?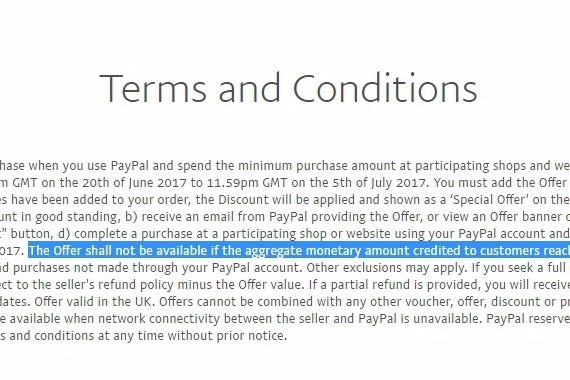 PayPal has ended its eye-catching £5 off £20 spent on the Steam sale voucher because the offer reached its cap.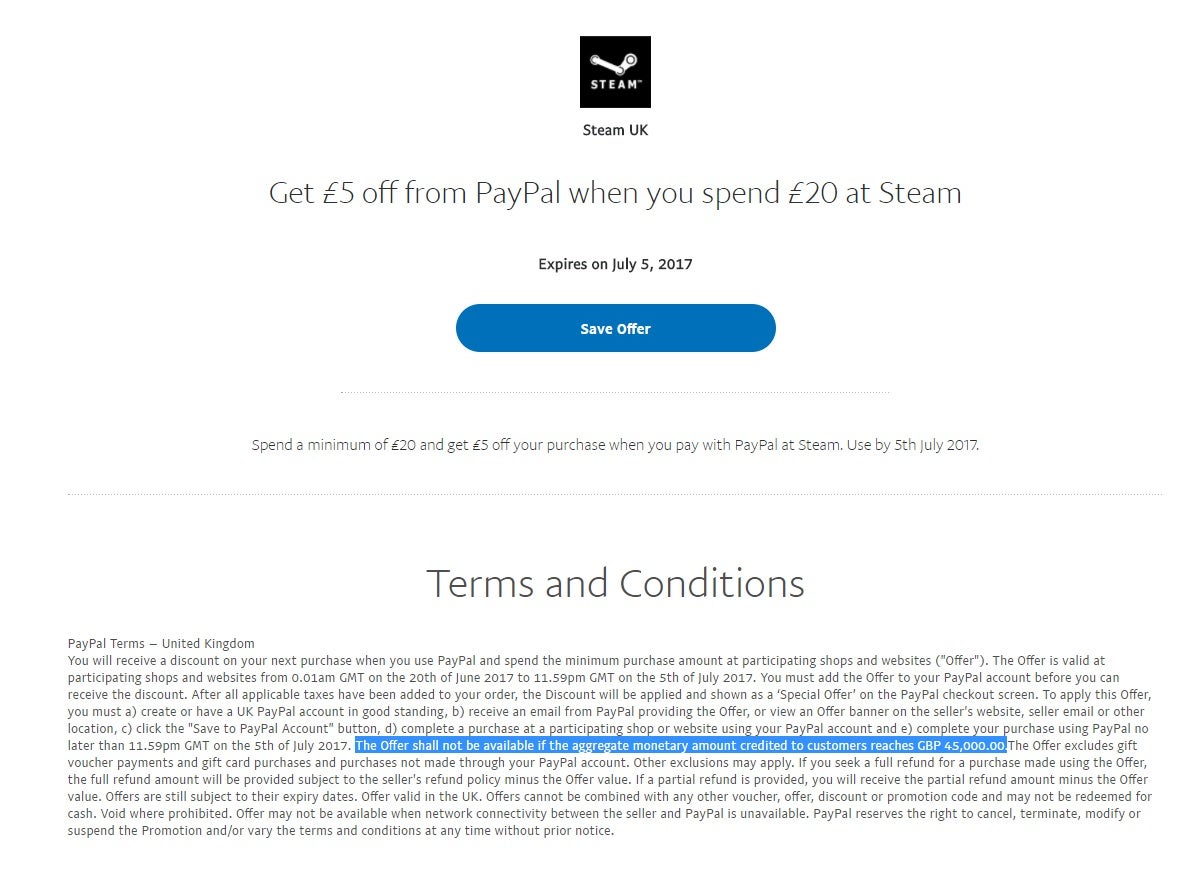 PayPal made a song and dance about the offer in a note to press that also revealed the start date and time of this summer's Steam sale.
The idea was UK customers who spent £20 or more at Steam would also receive £5 off the purchase when paying with PayPal. The company's press release said the offer would expire on 5th July, alongside the Steam summer sale.
It turns out, the offer expired a lot sooner than planned - in fact it expired a day after it launched.
So what happened? PayPal's £5 offer reached its cap, which means the aggregate monetary amount credited to customers reached £45,000. In other words, this offer was only available to the first 9000 customers.
Sorry guys: the awesome #SteamSummerSale £5 offer has reached its cap (as per the terms). Watch this space for more great PayPal promotions.

— PayPal UK (@PayPalUK) June 23, 2017
The problem was, this detail was buried within the small print of the terms and conditions on PayPal's website, so most people didn't notice the cap. So, more than a few customers didn't realise they needed to act fast with making the most of the offer. They thought - quite rightly - that they had until 5th July to redeem the £5 off voucher.
According to PayPal's website, all customers needed to do to make the saving was click on "save offer", then log in to save the offer to their PayPal wallet. The offer would then be applied automatically when they complete PayPal checkout - or so they assumed.
Eurogamer was contacted by Mark, who only today discovered the £5 offer is no longer valid - despite spending £40 so far on Steam summer sale games via PayPal.
Mark is not alone, with multiple customers pointing out to PayPal that the wording of the offer suggested they had until 5th July to make the most of the deal.
Others have said PayPay should have put more than £45,000 aside for the offer, as it was an amount that was never going to last until 5th July.
Very poorly worded offer. Saying that it expires on 5th July and then hiding a limit in the small print.

— Ardos (@Ardos_T) June 23, 2017
Some customers will still not be aware that the offer has expired, and will no doubt be surprised to find they do not get their fiver off when they eventually hit checkout.
In short, PayPal messed up. To its credit, PayPal has apologised, but it doesn't sound like it's about to give affected customers a fiver to spend on Steam games.
The moral of the story? Read the small print. Sometimes deals don't work quite as you think.