Painkiller Hell & Damnation slated for Halloween release
UPDATE: Xbox 360 and PS3 versions dated for January.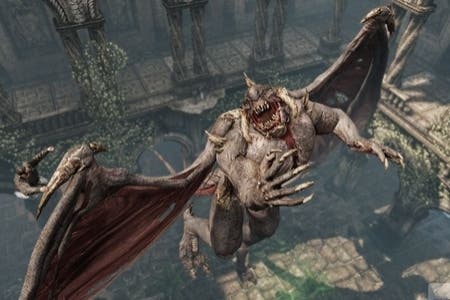 Update: The Xbox 360 and PS3 versions are slated for release on 22nd January for $29.99, or your local equivalent, according to Nordic.
Original Story: Painkiller Hell & Damnation - a remake of Bulletstorm developer People Can Fly's 2004 first-person shooter Painkiller and its sequel Painkiller: Battle Out Of Hell - is coming to PC on Halloween, developer Nordic Games has announced.
The game will cost $19.99 for the Standard Edition and $29.99 for the Collector's Edition, which comes with an artbook, making of DVD, OST, five stickers, two postcards, an exclusive multiplayer skin and an exclusive single-player power-up in the form of a Tarot card. Pre-orders are currently available.
Curiously, the game will not be released in Germany where it was "deemed too evil" according to Nordic, who said the German censors refused to give it an age rating.
Painkiller: Hell & Damnation is currently in closed beta on PC. An Xbox 360 and PS3 version were announced at one time, but were suspiciously absent from the release date announcement. We're following up to see what their status is.