Painkiller Hell & Damnation confirmed for console, out April
In standard and collector's edition flavours.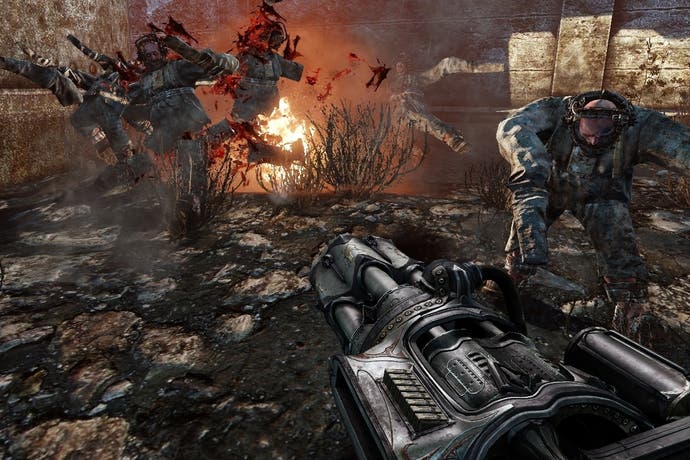 Gory old school shooter Painkiller Hell & Damnation launches on PlayStation 3 and Xbox 360 on 5th April, publisher Nordic Games has announced.
The game released on PC in October 2012.
It launches on console as a Standard Edition for £24.99 and as a Collector's Edition for £34.99.
This latest instalment of the Painkiller series was made by Polish studio The Farm 51 with the Unreal Engine 3. There's a single-player mode, a co-op mode and a number of multiplayer modes.
"We have been working around the clock to bring the Xbox 360 and PS3 versions of the game in line with the quality and standard of the PC game," said Nordic Games production and business development manager Reinhard Pollice.
"There has been a slight delay so that the console communities can enjoy the fiendishly ghoulish experience that we know they want and deserve. In taking this additional time to add the final touches, we know that players will realise that the best things do come to those who wait!"