LMA Manager 2007
Screw the heat - dust off that sheepskin.
It's been a hell of a month for Italian football. As I type, an Italian court is delivering its verdicts on the appeals made by four clubs caught up in Calciopoli - the Italian football corruption scandal - which has seen three of the country's biggest football sides relegated, two then reinstated, all four docked points, and only the Milanese allowed within half a mile of European competition. Italy won the World Cup on Sunday, 9th July. Within a week half the players involved were looking for new jobs. Fans went ballistic - taking to the streets, and, in Fiorentina's case, blocking off a railway line after Franco Zeffirelli appealed to fans to "cut Italy in half".
Effects have been far-felt. My local barman is a Juventus fan. His views on the whole thing are decidedly Anglo-Saxon and a bit unprintable. And he wasn't the only one cursing either - over in Warwickshire, the Codemasters team working on LMA Manager 2007 were feeling the effects too. "That caused us headaches," says mild-mannered John Jennings, the game's executive producer. "We're obviously not far from submission now, and the team had to drop everything and work out how to handle a team starting on negative points. The poor old game, in its unmodified form, regarded minus 30 as the same as 30." Juventus fans probably wouldn't have minded.
It's not the only time the LMA team has been a bit annoyed about docked points. Last year, we gave LMA Manager 2006 on PS2 and Xbox a bit of a kicking. It was less daunting than the genre-leading Football Manager series, which we liked, built from the ground up for console control, and perfectly happy to let you hand off the less exciting elements of day-to-day football management to your backroom staff. The main problem was that the backroom staff were lousy. They'd encourage your centre-forwards to work on their defensive skills, which were obviously a bit rubbish, to the detriment of their striking ability and eventual transfer value. In terms of impact, it was LMA 2006's Calciopoli. "It was a well reported flaw in the last version of the game," Jennings concedes. "We've upgraded the stats system for all of your staff. They actually have a wide variety of stats now instead of one overall mark out of ten - their intelligence and ability to judge players, their financial acumen and things like that. The training aspects of the game have been worked on significantly."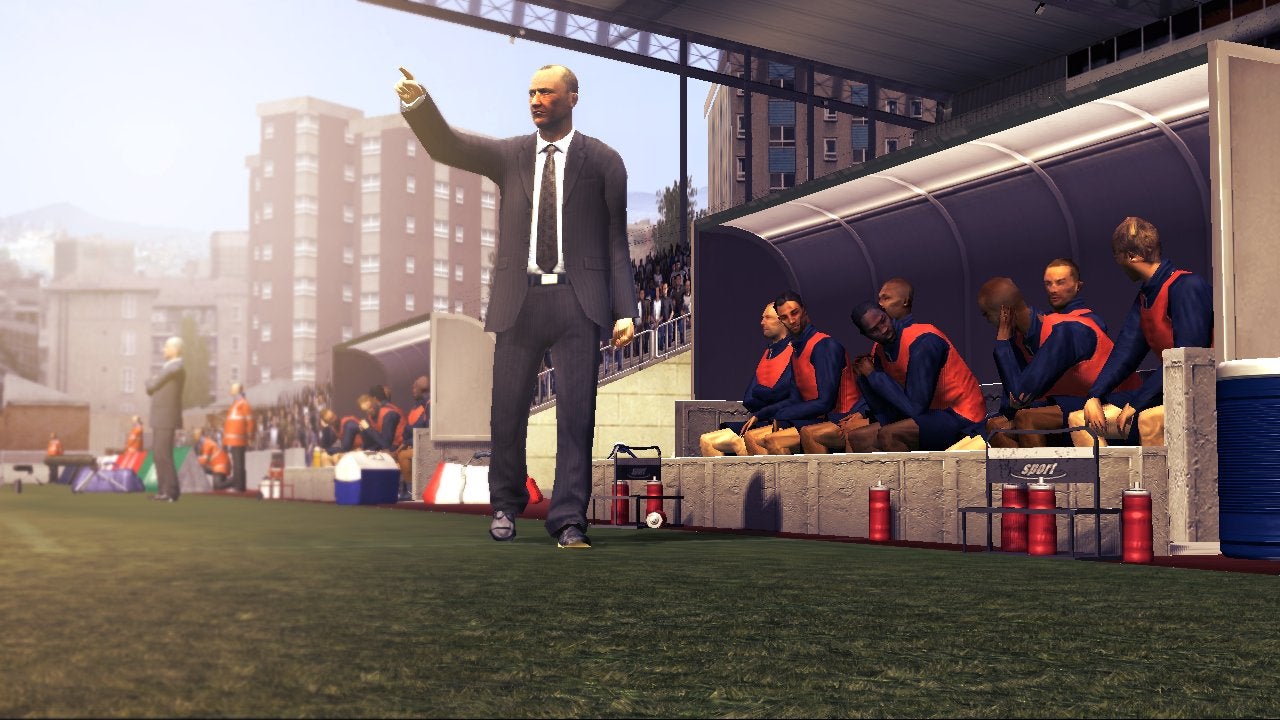 LMA 2007 puts training to the fore. You can try out any tactics you have in mind for upcoming clashes by scouting out the opposition and then getting the B- or youth team to play that way against you. You can even adopt a Clive Woodward mentality and redevelop your training facilities completely, which will have a significant effect on your players' morale and performance. It's not exactly a feng shui simulation, and there's no Aston Villa option to sneak a journalist in and then release a player-statement criticising the chairman, but there's depth where there was little before. It's part of Codemasters' drive to enhance LMA's reputation as a well-presented, easy to use football management game with optional depth. Like LMA 2006, 2007 will offer an "Expert" difficulty level that shrouds certain elements in uncertainty, like information on your opponents, allowing you to take more of an interest in things if you want to develop actual management acumen.
Coupled with the extra benefits wrought from the Xbox 360's enhanced processing power and developing the PC version of the game in-house, it gives the team the opportunity to take on Football Manager a bit more directly - although Jennings is at pains to point out that the comparison is still a little unfair on Sports Interactive's opus, which he admits is far more detailed. Still, he jokes that LMA lacks "the Iranian third division", and points out that there are teams and players from 51 countries (albeit with only eight playable national league structures) compared to FM's incredibly vast database, but the question posed seems to be how much value is there in that detail? Sales suggest that LMA, which makes a big thing of TV-like presentation, customisable manager appearance and includes a fantasy team option, allowing you to create your own dream line-up and even upload it for other people to play against, is a welcome alternative for many. Perhaps it just needs to get the important aesthetic points right - like a full FIFPro licence, which is now in place, so that all the player names are accurate.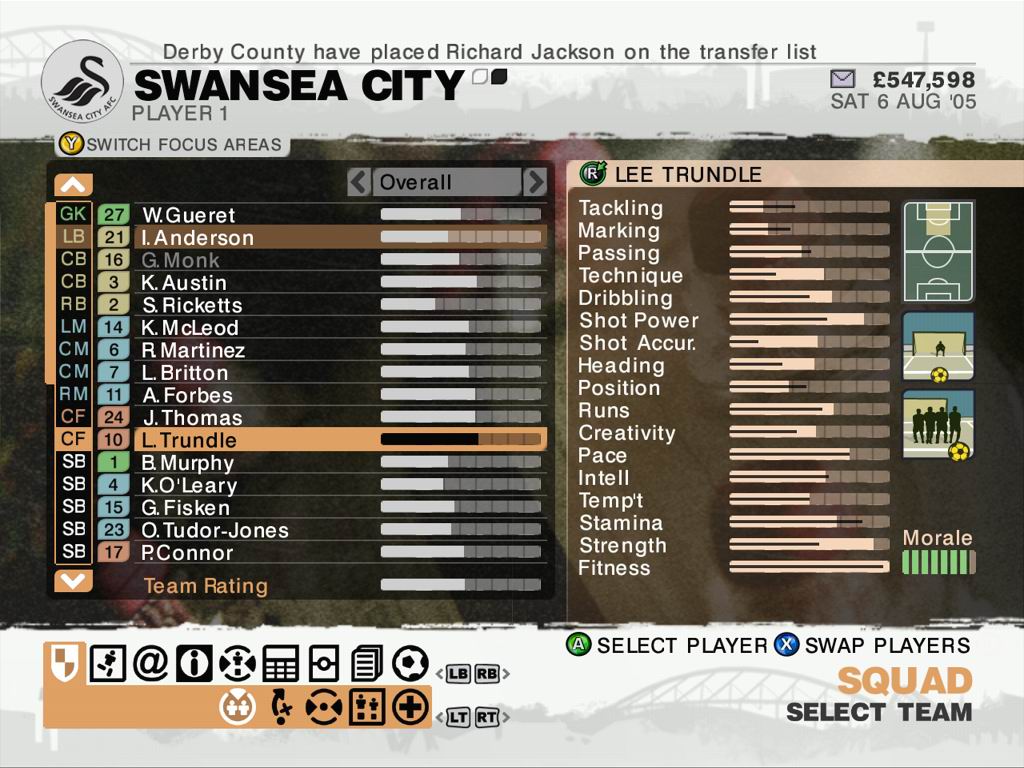 It's a button that Codemasters is happy to push. In an era where Jose Mourinho's haircut and choice of coat is headline news and Sky Sports' news-ticker coverage scrolls across a great many televisions, LMA goes further than ever to let you customise your management persona. You can customise your appearance to a degree typically reserved for player customisation in sports-career games, you can watch players unveiled in "Football One", the game's returning nod to Sky Sports New et al, and keep up with the headlines and scores coming in from other games with, yes, a news ticker. You can watch highlights of every game in the 3D match engine - the 360's multiple processing cores means that whereas the PS2 had to guestimate outcomes, the 360 (and PC) can process a huge number in as little as 30 seconds - and you can even skip through your own matches, which take place over just under ten minutes rather than a full 90, and watch Alan Hansen and Gary Lineker debate your team's qualities. The match engine still appears to be some way off Pro Evolution Soccer and the like in terms of animation detail and variation, but it's much better than it used to be. You can also access preset tactics at the touch of a button during a match, and delegation of 'lesser' jobs to backroom staff is, as we said earlier, a lot less haphazard. You can engage in one-off exhibition matches, just for fun.
Presentation remains clear and the interface approachable. There are top-level menus that you navigate with the trigger buttons, and sub-menus navigated with the Xbox 360's "bumpers". The dual shoulder-button pads are best for it, so there are none of the analog-navigation woes of the Xbox version. Meanwhile, the PC brings in new navigation systems. "You've got the traditional console icons at the bottom of the page, which you can click to move around," says Jennings. "Alternatively, there's a Windows Explorer style collapsible/expandable set of shortcuts on the left of the screen. As a third system you can just use keyboard shortcuts - F-keys for top-row icon commands, number keys for bottom-row icons." Beyond that? "Everything's point and click, or drag and drop." And while the PC version can inevitably show you a lot more options and information at once, the 360 version is still comfortable to navigate with a relatively slight learning curve.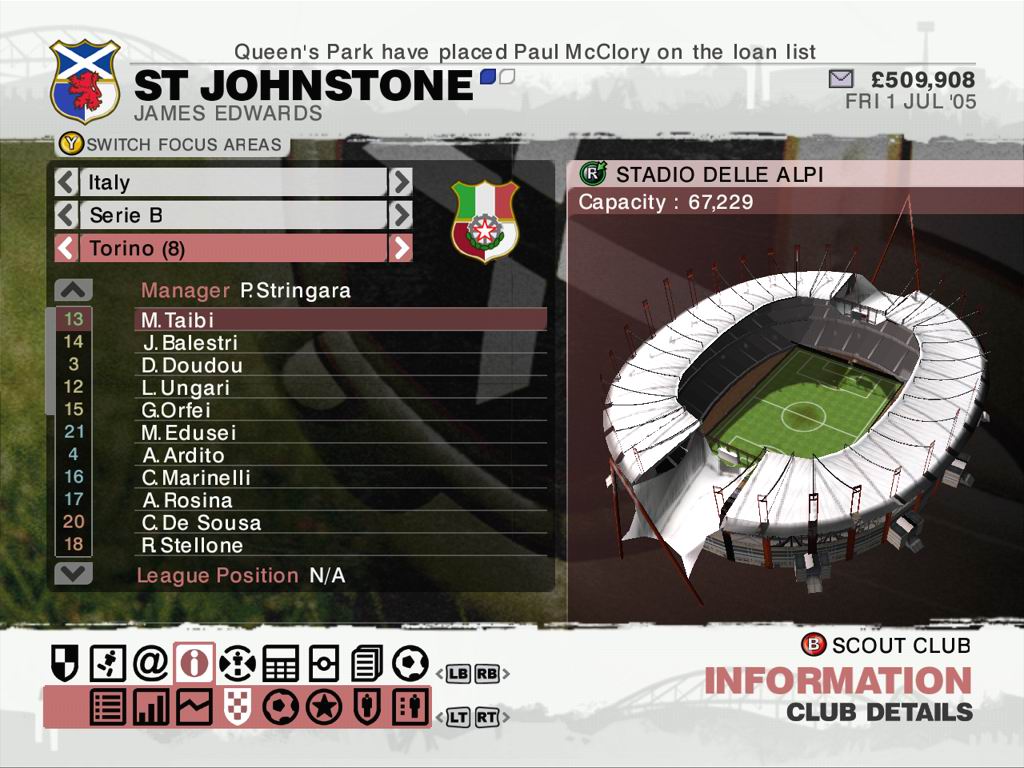 Multiplayer options are about fantasy fun. You can upload your management persona, with associated record, and download other budding gaffers', and compete against them. You can play with and against dream teams from the world over. On Xbox 360, the game also encourages you with a range of achievements. There aren't many, but they're relatively simple compared to some of Football Manager's unlikelier, "double hat-trick" affairs. 100 points for winning the English Premier League, for example, or 50 for winning the Scottish Premierleague (a stat-relationship that may or may not be good news for sales, actually), and awards for domestic success in La Liga, and so on.
This sense of letting the player take on the fun aspects of the management fantasy is more prevalent than it is in the stat-heavy realm of Sports Interactive's megahit alternative. By default, for example, the game begins with team data from the beginning of August, before much of the transfer activity we've seen in recent weeks. So if you would prefer to navigate the market yourself, instead of simply shouldering the various new burdens that the likes of Benitez, Wenger and Mourinho have taken on in the close-season, you can do that. Or you can download data accurate to the end of the transfer window, which closes at the end of August. LMA ships in September, and the option will be there from day one.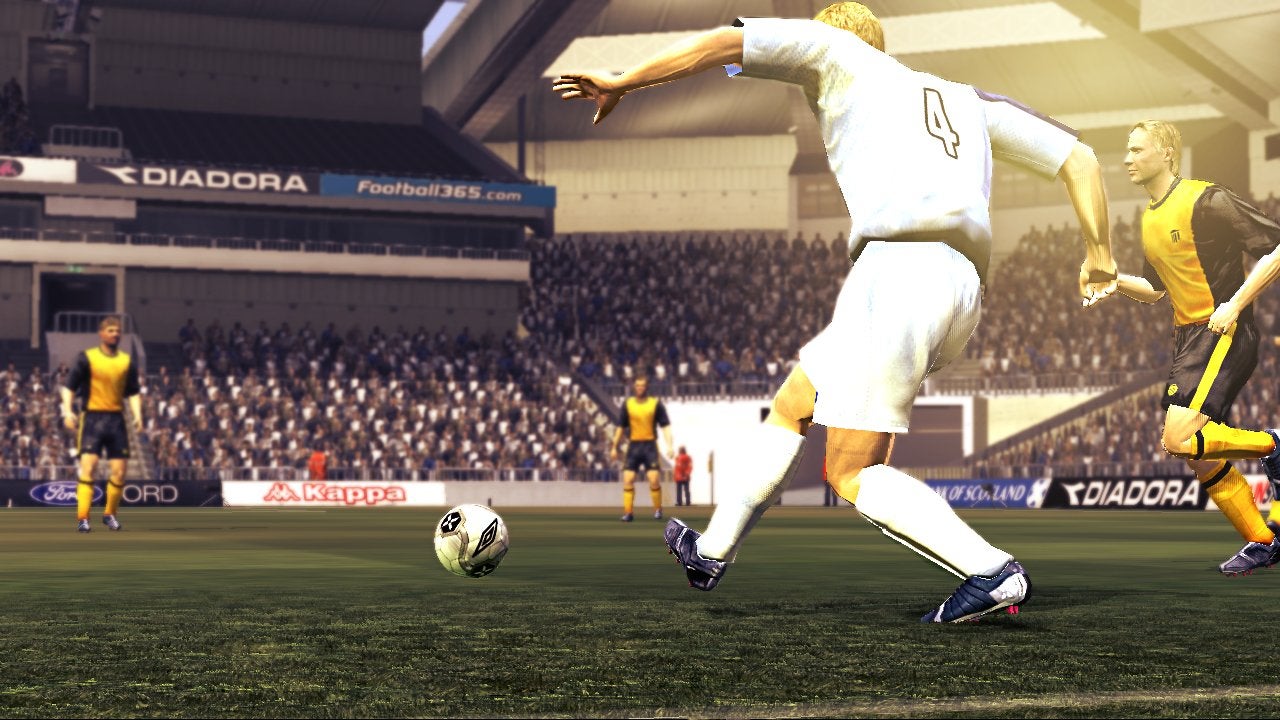 Even with all this, it's still a bit of a tightrope to walk, because one of the biggest concerns anyone has about football management games that aren't Football Manager is whether they can maintain that all-important credibility. Cricket scores and impossible transfers tend to put paid to that. LMA has a relatively good record in this regard. Perceived problems with LMA 2006 were more to do with the nature of the simulation, like the way wingers would shoot rather more than cross - something Jennings says has also been attended to - and it's telling that a lot of our ridiculous transfer bids fail, or find themselves blocked by the board. That's not to say you can't make an impact though - Manchester United stand little chance of buying Steven Gerrard from Liverpool, but throw in £30,000,000 and Wayne Rooney and it inevitably goes through as "too good to refuse". There's more room to play around transfers, too, with sell-on clauses, player add-ons and other negotiation tactics, and better search options. LMA also includes "regens" as a means to balance the game. The problem is that over a 20-year management career, players inevitably stop playing, and the game has to fill in the lower ranks - "the answer is to create similar players within the youth structures of the teams to help fill the gap," says Jennings.
Which of course is something Football Manager fans know all about, because it's something FM has done for ages. And the truth still seems to be that if you want the most complete, and the most exhaustive simulation of football management, there's only one place to go. LMA is pick-up-and-play. FM is for stat-fiends. "That's their audience," Jennings says, respectfully. Codemasters' argument is that there's room for the two to co-exist - and if it truly has nailed down the last few big issues in the general make-up, that, along with crowd-pleasing presentation on systems like Xbox 360 that can really do it justice, ought to move LMA Manager 2007 closer to justifying that position than ever. With the full game due out in September, it won't be long until we see how it's done.
LMA Manager 2007 is due out on Xbox 360, PC and PS2 this September.