Owlboy dev returns with platform-shooter remaster Savant - Ascent this summer
Coming to PC, consoles, and mobile.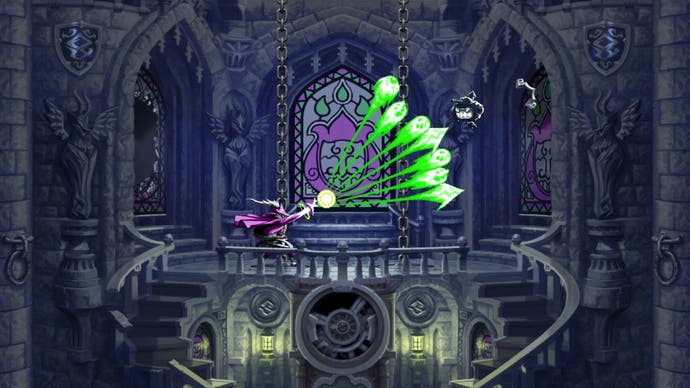 D-Pad Studio, the developer behind acclaimed 2016 platform adventure Owlboy, is back with a 10th anniversary remaster of its debut title Savant - Ascent, which is coming to PC, PlayStation, Xbox, Switch, and mobile some time this "summer".
Savant - Ascent, which D-Pad calls a "shoot-em-up platformer", casts players as the Alchemist, a magical practitioner forced from their tower by a mysterious entity. The goal, then, is to return to the top by clearing stages consisting solely of two platforms - which players will need to carefully navigate as they fend off swarms of enemies using their projectiles.
Savant - Ascent is inspired by the music of Norweigian artist Savant, and its newly announced Anniversary Edition promises new stages, abilities, bosses, and power-ups, plus a new Survival Mode pitting players against a parade of bosses as they ride the Endless Elevator.
"[We're] well-known for creating Owlboy, but I think a lot of people don't realise that we released a game before that," D-Pad's Simon Stafsnes Andersen said of today's news. "Savant - Ascent Anniversary Edition is a fantastic way to introduce that title to a new audience and offer a completely revamped experience for fans of the old title."
Alongside Savant - Ascent Anniversary Edition, D-Pad Studio is also working on multiplayer party game Vikings on Trampolines, which is due to launch for PC, PlayStation, and Xbox at some currently unspecified future date.