Overwatch's next hero is "eccentric astrophysicist" Sigma
And he can manipulate gravity.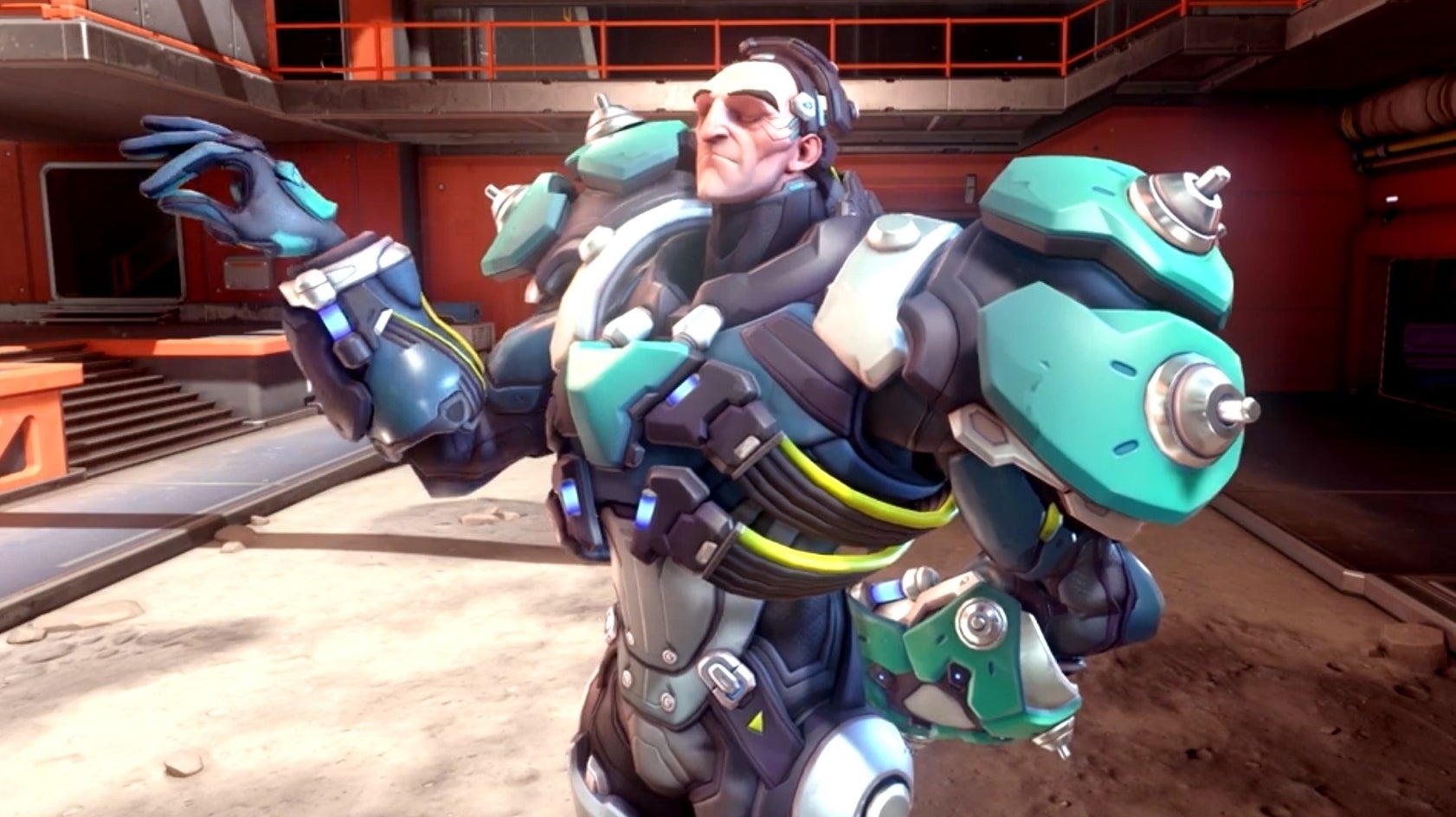 Just shy of five months after the reveal of Overwatch's 30th hero, medic Baptiste, Blizzard is ready to do it all over again, with a first look at hero 31 - "eccentric astrophysicist" Sigma.
It was clear something was afoot this weekend, when the official Overwatch Twitter account posted a strange video in which game director Jeff Kaplan was seemingly sucked into a black hole. A haunting piano ditty and many mysterious equations ensued.
That, we now know, was all a pre-amble for hero 31's official unveiling, with Blizzard having now released a two-minute origin story for Sigma. It's certainly not the most conventional reveal, with the narrative, such as it is, hopping back and forth through time to convey Sigma's fragile mental state - a result of a disastrous experiment to harness the power of a black hole.
Sigma's official backstory (via Shacknews) sheds a little more light on the matter. "Sigma is a kind and brilliant scientist who has been irreparably changed by an experiment gone wrong," explains Blizzard. As a result, Sigma "sustained serious psychological damage, [was] deemed a threat to humanity and locked away for years in a secret government facility."
However, the incident also left Sigma with the ability to manipulate gravity - and he was eventually freed by terrorist organisation Talon, to be used as a living weapon.
That's pretty much all there is to know about Sigma at present, but more concrete details - including word on his in-game abilities - can't be far off now that his unveiling is out the way.