Ouya won't support online chat, friends lists and achievements at launch
But will support online multiplayer.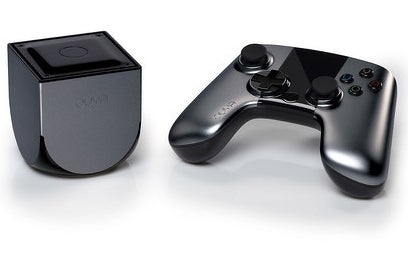 The soon to be released Android console Ouya will launch without online chat, friends lists, and achievements.
This news comes from a statement the console manufacturer submitted to The Verge after a miscommunication about "locking content behind servers," lead one to believe the console would ship without online multiplayer support.
As it turns out, online multiplayer will be available at launch, "developers just need to build in the functionality," an Ouya representative stated. It's only the online chat, friends lists, and achievements support that won't be available right away, but even these will be added sometime later this year.
The Ouya will ship to Kickstarter backers on 28th March, pre-orders from the official Ouya online storefront will go out in April, and the console will hit retail in June.