Orion dev admits his game ripped off Call of Duty assets
"I feel like an idiot."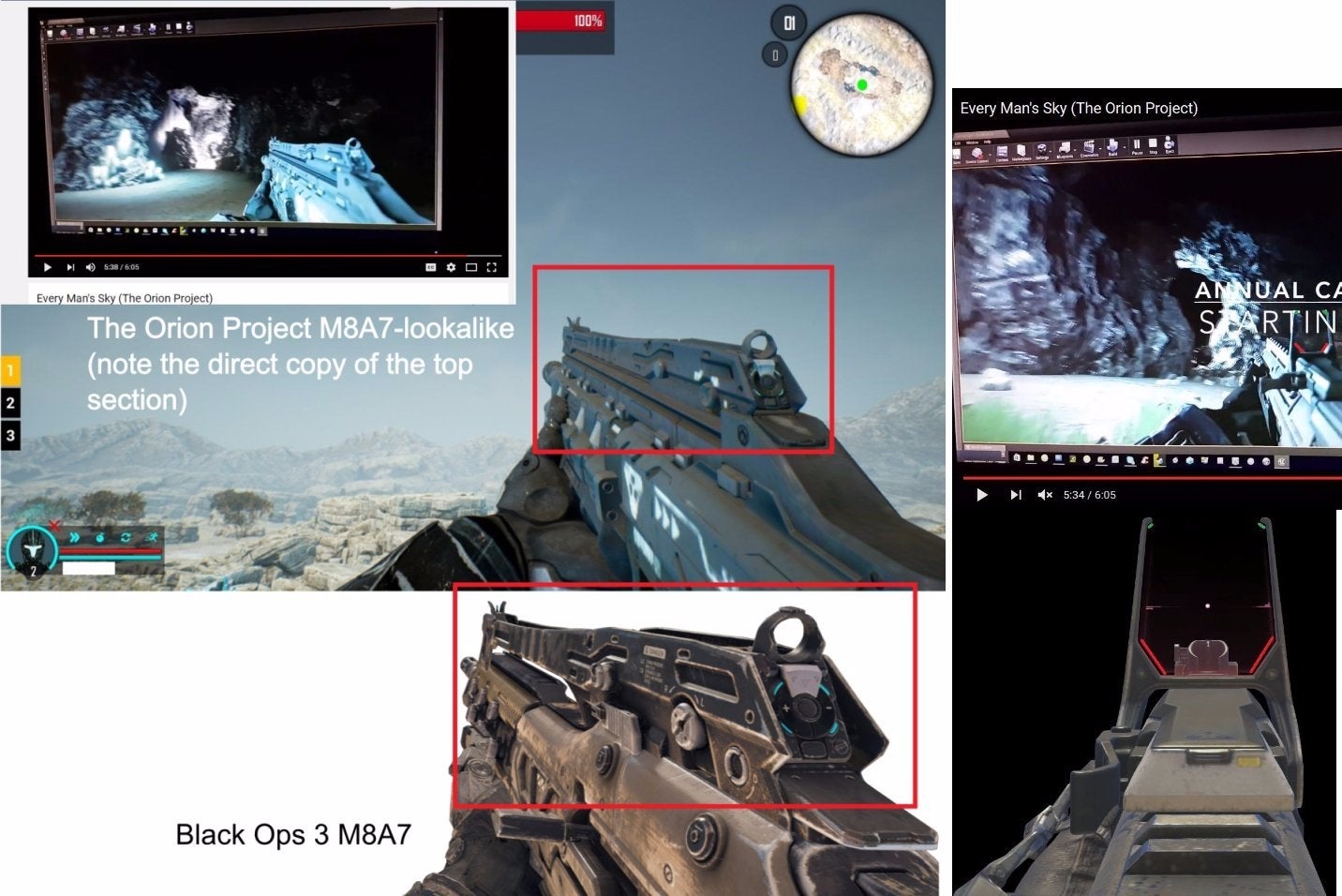 The developer behind Orion: Prelude, the game Activision reportedly had pulled from Steam over allegedly stolen guns from Call of Duty, has admitted "blatant rips were made".
Earlier this week, Trek Industries boss David Prassel said he received a Digital Millennium Copyright Act (DMCA) request from Activision after Orion had been removed from Steam.
At the time, Prassel declared Activision's complaint unfounded, however he has now admitted that Orion did include assets lifted from Call of Duty - and he has fired the artist responsible.
"I am now in complete compliance with their complaint and I am equally as mad," Prassel wrote in an update on Steam.
"Last night I received evidence directly from Activision regarding assets not even mentioned in public yet. Upon receiving this it became immediately apparent that blatant rips were made. While the artist offered to remake any assets at no cost, he has now been fired immediately upon learning this."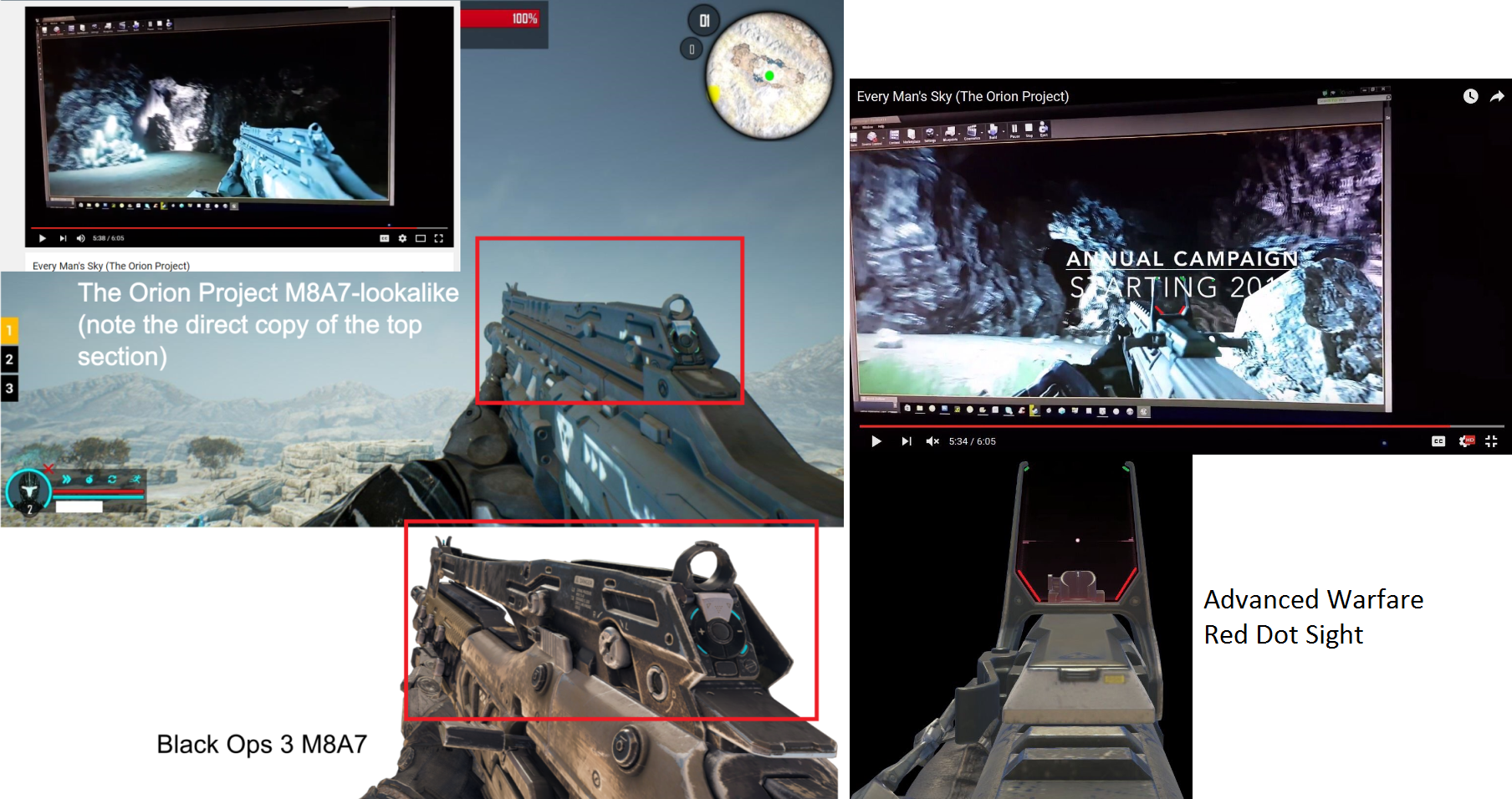 Prassel attempted to explain how this happened by saying Trek Industries staff work remotely and so he can't keep an eye on what they're doing all of the time.
"Hiring and full-time development happens online in different time zones and different hours of the day," he said.
"This can result in situations like this and we do are [sic] best to avoid them."
Prassel stressed that he doesn't personally build the game's weapons. Rather, he handles business affairs, such as hiring staff.
"And this is what concerns me the most: I cannot guarantee this will be prevented in the future," he said.
"I don't get to play other games, I am working on this full-time. I would never have the chance at cross-checking content across every game nor could I be expected to. This is why we are open to fan submissions or even developer ones like this. If there is valid proof, we will remove it immediately."
Prassel said Trek Industries has removed the content Activision has flagged up, as well as all DevHelmets from the game. (Users had noticed similarities between Orion helmets and helmets from other games, too.)
"The team is extremely upset, I feel like an idiot with what was presented to me," Prassel added.
"That's just how you go about it though, you treat your devs like children and have their back until proven otherwise. He is from all the way around the world in Vietnam and so communication was delayed and then ultimately not receiving any at all from his end. In the end, he let everyone here down and we simply just need to get to work and focus on the game.
"Thank you for all who supported us during this time, and ultimately thank you to all of those who reported this. In the end it helped reveal something which would have only affected the game more negatively over time.
"This situation is embarrassing and sucks very much but it's for the best."