Original Wonder Boy director returning for new series entry Asha in Monster World
Coming to PS4 and Switch next year.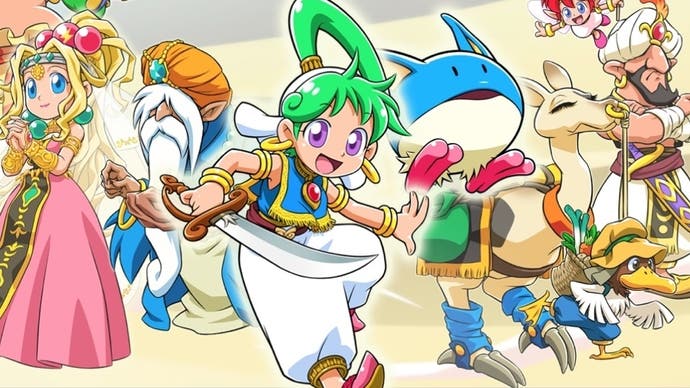 There's a new Wonder Boy game in the works from original series creator Ryuichi Nishizawa, and it's currently expected to arrive on Switch and PlayStation 4 next year.
Wonder Boy: Asha in Monster World (thanks IGN) brings Monster World 4's protagonist Asha back to the fore, and once again she's aided in her quest to save the world by her trusty airborne pal Pepelogoo, who features in the first bit of promotional artwork for the fully voiced adventure, which you can see below.
According to IGN, Asha in Monster World will be a collaboration between STUDIOARTDINK and ININ Games, and notably features several team members from earlier Wonder Boy games in prominent roles. Nishizawa will serve as project director, alongside character designer Maki Ōzora, original composer Shinichi Sakamoto, and creative manager Takanori Kurihara.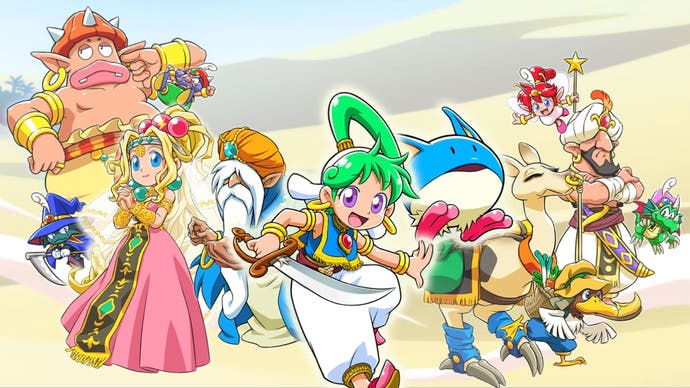 Wonder Boy has enjoyed a fairly stellar revival in recent years, thanks to LizardCube's stunning 2017 remaster Wonder Boy: The Dragon's Trap and Game Atelier's superb new series entry Monster Boy and the Cursed Kingdom in 2018.
While Nishizawa served as supervisor on those latter two games, Asha in Monster World will mark his first time as director on the series since 1994's Monster World 4.
Wonder Boy: Asha in Monster World has so far been announced for PS4 and Switch, with a release due next year. More details are expected to be shared this Saturday, 29th August, at 6pm in the UK/10am PT as part of the Gamescom Awesome Indies Showcase.