Orcs Must Die! DLC announced
First of two packs out on PC next week.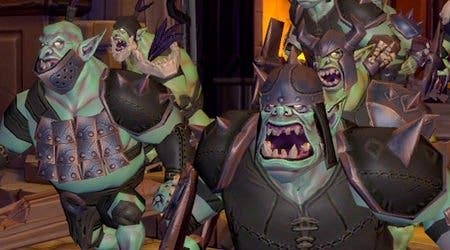 The first of two planned DLC packs for strategy download Orcs Must Die! launches for PC on the 25th October, developer Robot Entertainment has announced.
The Artifacts of Power add-on, available on Steam priced $2.49, adds a bunch of new weapons and traps.
Vampiric Gauntlets drain an enemy's health while healing you at the same time. The Alchemist's Satchel lets you lob deadly acid bombs around to destroy groups of enemies. The Shock Zapper can be mounted on the ceiling to take down both fliers and ground units. Finally, the Floor Scorcher is a trap that burns up unsuspecting foes.
The Shock Zapper and Floor Scorcher can also be upgraded by trading in skulls.
Sorry, Xbox Live Arcade patrons - no mention of a console release as of yet.
The Halo Wars studio's latest game launched earlier this month, picking up a solid 7/10 from Eurogamer's Rich Stanton. Check out his Orcs Must Die! review for more details.