OnLive's launch games: the full list
Plus, what's coming soon.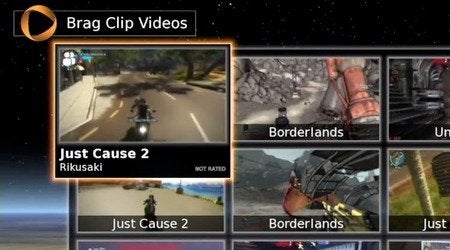 The full list of UK launch titles for cloud gaming gizmo OnLive has been announced.
Individual games will set you back between £1.99 and £39.99.
It's not yet clear which of the 120-odd titles below are included in the PlayPack offer, which gives users unlimited access to around 100 titles for a monthly fee of £6.99.
Anyway, list time:
Launch titles
4 Elements
Aaaaaa!
AC-130: Operation Devastation
Advent Rising
Alarm for Cobra 11 Nitro
Alien Shooter: Vengeance
Alien vs. Predator Classic 2000
Aliens vs. Predator
Alpha Prime
Alpha Protocol
Amnesia: The Dark Descent
A.R.E.S.: Extinction Agenda
Around the World in 80 Days
Assassin's Creed Brotherhood
Assassin's Creed Brotherhood Deluxe Edition
Assassin's Creed II
Batman: Arkham Asylum
Bloodrayne 2
Blowout
Borderlands
Borderlands: Game of the Year Edition
Braid
Brain Challenge
Ceville
Conflict: Denied Ops
Darksiders
Darkstar One
Defense Grid: Gold
Deus Ex: Game of the Year Edition
Deus Ex: Human Revolution
Dimensity
DiRT 2
DiRT 3
Disciples III: Renaissance
Divinity 2: The Dragon Knight Saga
Doc Clock: The Toasted Sandwich of Time
Dracula 3: The Path of the Dragon
Duke Nukem Forever
Elements of War
Elizabeth Find, MD: Diagnosis Mystery
Evil Genius
F.E.A.R. 2: Project Origin
F.E.A.R. 3
Faery: Legends of Avalon
Fate of the Pharaoh
Fishdom 2
Flatout 2
Frontlines: Fuel of War
GearGrinder
Glyph 2
Grand Ages: Rome
Hitman: Blood Money
Hitman 2: Silent Assassin
Homefront
Homesteader
Infernal
Just Cause
Just Cause 2
Kane & Lynch 2
King's Bounty: Armored Princess
King's Legacy
Lara Croft and the Guardian of Light
LEGO Batman: The Videogame
LEGO Harry Potter: Years 1-4
Luxor 2
Madballs in Babo: Invasion
Mafia II
Men of War: Red Tide
Metro 2033
Mini Ninjas
MLB 2K10
MX vs ATV Reflex
NBA 2K10
NBA 2K11
NecroVision: The Lost Company
Night at the Museum: Battle of the Smithsonian
Ninja Blade
Oddworld: Munch's Oddysee
Osmos
Pathologic
Patrician IV
Port Royale 2
Prince of Persia
Prince of Persia: The Forgotten Sands
Puzzle Quest: Challenge of the Warlord
Red Faction Guerrilla
Red Faction: Armageddon
Remington Super Slam Hunting: Africa
Royal Envoy Premium
Saints Row 2
Shatter
Shaun White Skateboarding
Shellshock 2: Blood Trails
Silent Hunter 5: Battle of the Atlantic
S.T.A.L.K.E.R.: Shadow of Chernobyl
Star Wolves 3: Civil War
Super Granny 6
Supreme Commander
Supreme Commander: Forged Alliance
Syberia II
The Ball
The Bard's Tale
The Maw
Tom Clancy's H.A.W.X
Tom Clancy's H.A.W.X. 2
Tom Clancy's Splinter Cell: Conviction
Tomb Raider Anniversary
Tomb Raider: Legend
Tomb Raider: Underworld
Trapped Dead
Trine
Tropico 3
Tropico 4
Unreal Tournament III
Vegas: Make it Big
Virtua Tennis 2009
Warhammer 40,000: Dawn of War II Chaos Rising
Warhammer 40,000: Space Marine
Wheelman
World of Goo
Zombie Shooter 2
Coming soon
Assassin's Creed Revelations
Assault Heroes 2
Batman: Arkham City
Bulletstorm
Call of Juarez: The Cartel
Civilization V
Driver: San Francisco
F1 2011
Fallout Tactics
Fallout: A Post Nuclear Role Playing Game
Football Manager 2012
From Dust
Harry Potter and the Half Blood Prince
Harry Potter and the Deathly Hallows, Part 1
Harry Potter and the Deathly Hallows, Part 2
LEGO Harry Potter: Years 5-7
Limbo
Might & Magic: Heroes VI
MLB 2K11
NBA 2K12
Operation Flashpoint: Red River
Orcs Must Die
Red Bull X Fighters, International Freestyle Motorcross
Red Orchestra 2: Heroes of Stalingrad
Roller Coaster Tycoon 3
Saints Row the Third
Sniper: Ghost Warrior
Super Street Fighter 4: Arcade Edition
Trine 2
Wargame: European Escalation
Will you support Eurogamer?
We want to make Eurogamer better, and that means better for our readers - not for algorithms. You can help! Become a supporter of Eurogamer and you can view the site completely ad-free, as well as gaining exclusive access to articles, podcasts and conversations that will bring you closer to the team, the stories, and the games we all love. Subscriptions start at £3.99 / $4.99 per month.