OnLive UK launch details announced
Find out how much cloud gaming costs.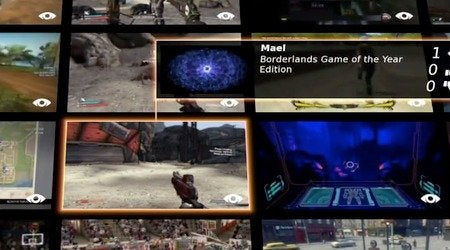 OnLive has confirmed pricing details for its cloud gaming service, which goes live in the UK this week.
Available from today, the OnLive Game System itself will set you back £69.99 and includes one controller and HDMI cable. However, if you're heading down to the Eurogamer Expo this weekend you'll be able to grab a set for free while stocks last.
You'll be able to pick up your first individual game for £1, with titles then retailing from between £1.99 and £39.99.
Access to the OnLive PlayPack, which offers unlimited access to over 100 games, will set you back £6.99 a month. Titles offered include Batman: Arkham Asylum, Saints Row 2, Homefront, F.E.A.R. 3, Borderlands, Just Cause 2, World of Goo, Puzzle Quest: Challenge of the Warlords, Prince of Persia and Deus Ex: Game of the Year Edition.
Good news for BT broadband customers - you'll be getting the first three months free of charge.
"It's not part of a contract and we're waiving usage allowances until the New Year. We just want to give our customers the chance to try it, and with more than 100 premium games available, choosing what to play will be the hardest part," commented BT exec Warren Buckley.
The BT PlayPack subscription offer is open to anyone with BT home broadband, 18 years old or above, who registers online before 31st January 2012.
For more on OnLive, check out Eurogamer's interview with founder and CEO Steve Perlman.