OnLive installed on new Philips TVs out of the box
Alongside established giants such as Netflix, Spotify.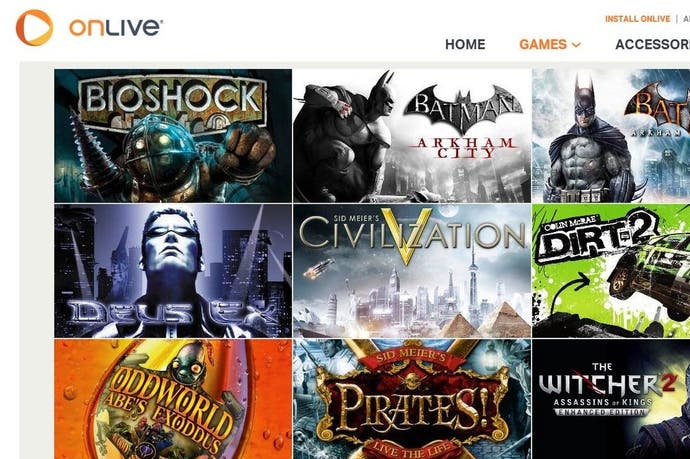 The OnLive Android app is going to be pre-installed on a new range of Philips TVs that are due in Europe throughout the year and here, in the UK, in the New Year.
That means when you turn on your fancy new Philips Android telly you'll see the OnLive app next to well established streaming services such as Netflix and Spotify. You have your games, your films and your music.
It's a legitimising of sorts for OnLive, and Philips is a strong brand in the Nordic regions so it's lucrative too. You'll still have to pay for OnLive, just as you do those other on-demand entertainment services, but there's a seven day free trial offered. There are two OnLive services: the buffet selection of 250 video games you can stream-play until your heart's content for £6.95 a month; and the newer CloudLift service that's focused on Steam users.
CloudLift lets you stream-play your Steam games away from your PC and Mac and on other devices. It also lets you, if you have a crap computer, leverage OnLive's remote and powerful servers to boost your game's performance.
Which games you can stream-play depends on if they support cloud saves and if OnLive has done a deal with publisher. There are 63 Steam games that support CloudLift at the moment, OnLive told me this afternoon, and a subscription to CloudLift costs £4.95.
Both the Play Pack (normal OnLive service) and CloudLift service are available on the Philips TVs. They are separate services, though, and there's currently no option to combine them.
You'll also need to plug in a USB controller that supports Microsoft's XInput API, such as the Xbox 360 controller.