One Piece: Pirate Warriors 3 sets sail for the West
One Piece meets Dynasty Warriors for PS4, PS3, Vita and PC.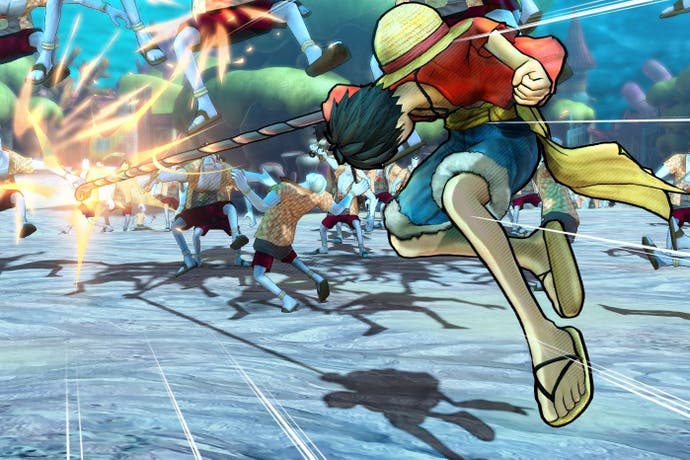 In more "I can't believe they're localising this for Europe" news, Bandai Namco has announced it's localising One Piece: Pirate Warriors 3 for Europe.
The One Piece: Pirate Warriors series fuses Japanese manga series One Piece with Koei Tecmo's Dynasty Warriors style gameplay. Indeed the game is developed by Koei Tecmo's Omega Force.
One Piece: Pirate Warriors 3 is for PlayStation 4, PlayStation 3, Vita and PC via Steam in Europe. It marks the first time the spin-off has appeared on PS4 and Steam. Those versions feature enhanced graphics and more enemies on screen, Bandai Namco said.
The game tells the story of One Piece character Luffy through a series of chapters. The "Heavenly Demon" Donquixote Doflamingo, as well as Luffy's friend Sabo, also feature.
There's gameplay in the video, below.