Oliver twins announce Dizzy Returns Kickstarter two decades after the last original Dizzy game
Want £350,000. Out on PC and iOS Q3 2013.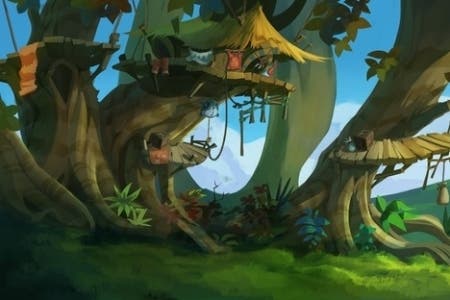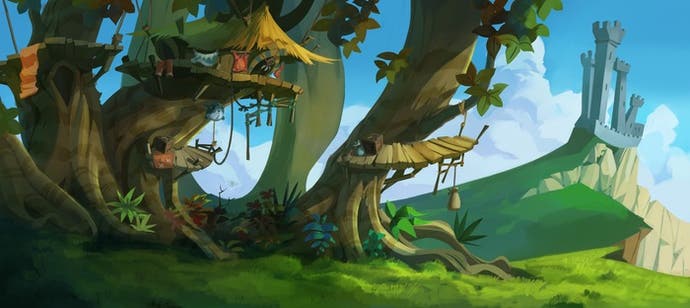 The Oliver twins have announced a Kickstarter drive for Dizzy Returns over two decades after the last original Dizzy game came out.
The Blitz Game Studios chiefs Philip and Andrew Oliver, who created the series for Codemasters in the '80s, ask for £350,000.
Dizzy Returns will be a colourful platformer for PC and iOS devices out some time in the Q3 2013 release window. It will include new puzzles, new characters, new locations, a new story and modern gameplay inspired by the original series. There's even a retro mode so you can play with 8-bit graphics and classic difficulty.
"We believe Dizzy Returns is a perfect fit for mobile gaming, and touch screen technology obviously means we can experiment and implement new mechanics and new ways of playing," reads the pitch.
"It's also pretty obvious than any new Dizzy game should have a home on PC. It's something Dizzy fans regularly ask us for, and after all, the classic Dizzy control experience with keyboard keys or joystick harkens back to the days of the Amstrad, Spectrum, Commodore 64, ST and Amiga."
The Oliver twins said they've pitched a new Dizzy game to multiple publishers over the years but none have stumped up the cash.
So why not fund the project themselves?
"As with any project we undertake, there are financial risks involved in making a game," the twins say. "Funding this project through Kickstarter means we get to test the water without that high-level risk.
"If there's not enough interest, whilst that would be very sad, the game won't be made, simple as that. If we are lucky enough to receive more, then we'll be able to make the game even bigger and better."
Blitz Games has already assembled a team to create Dizzy Returns, and pointed to its past work for Disney (the high definition versions of Epic Mickey 2) and Dreamworks (Puss in Boots) as well as its iOS game Kumo Lumo as evidence of its ability to deliver the game.