Official PS4 In-ear Stereo Headset out December for £78/€90
Noise-cancelling, includes mic, plugs into DualShock 4.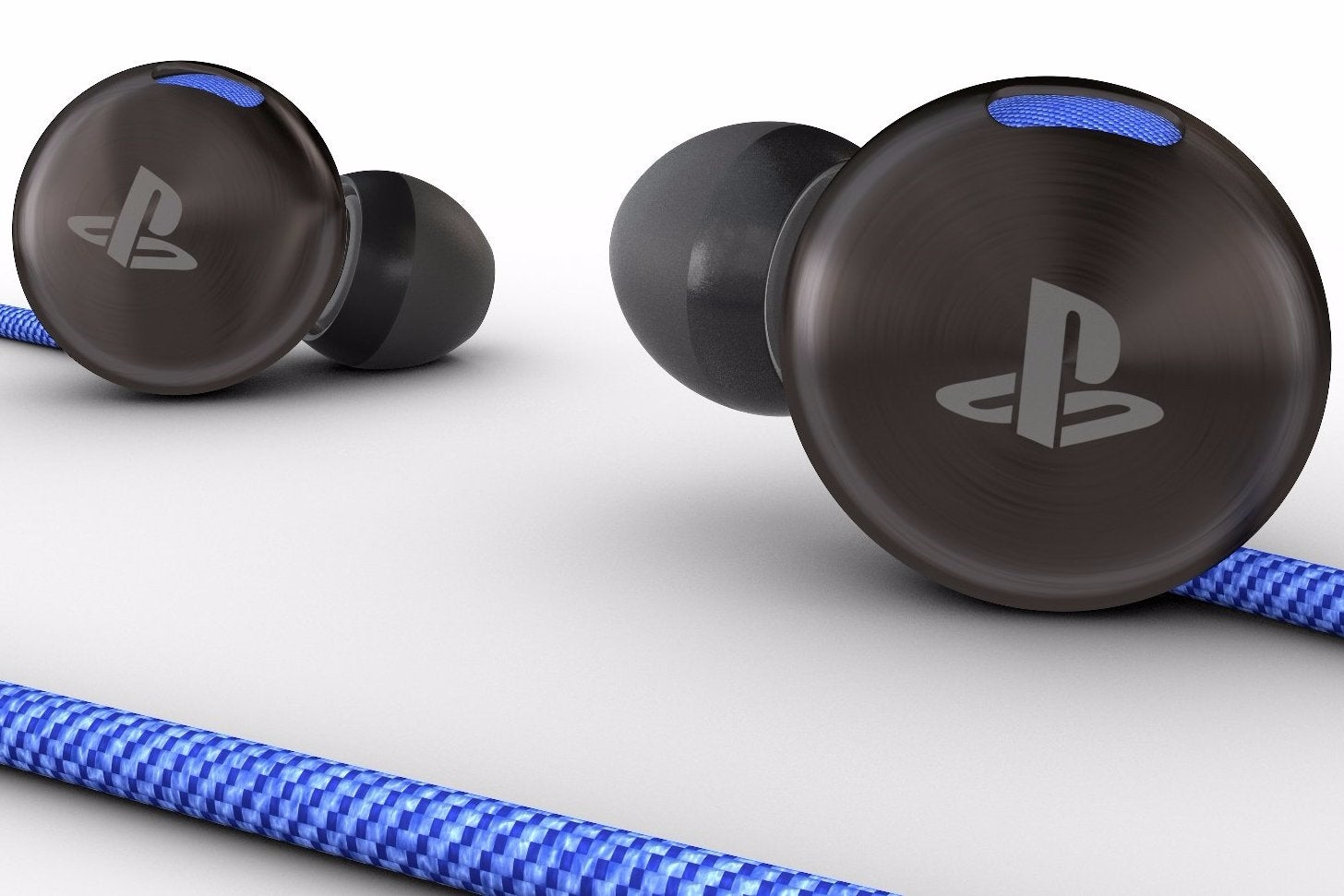 Sony's announced an official PlayStation 4 In-ear Stereo Headset due December for £78/€90. It's out from 4th December in the UK and Ireland, and from 9th December across Europe, Australia, New Zealand, Middle East and Africa.
The headset plugs into the DualShock 4 pad and provides game audio as well as a microphone for chatting to chums with. The earphones have 13mm speakers with "deep bass audio" as well as noise-cancelling AudioShield tech to block out the surrounding environment.
The cable is woven blue fabric - I like fabric cords - and has a couple of control points on for adjusting volume, muting the mic and receiving in-line calls. Yes you can use it with phones n' stuff.
Still: £78. Useful for people like me who wear glasses and don't want their temples - or that fleshy bit behind their ears - squeezed by over-ear cups, though.
Sony also offers a PS4 Wireless Stereo Headset 2.0 for around £70 depending on retailer. I've seen prices fall to £50-odd in sales; I was watching closely because I now own a pair. They're completely wireless, include a microphone and offer 7.1 virtual surround sound. There's also a companion PS4 app that you can download specific game audio profiles from, although it only tends to support a handful of games (and not The Witcher 3, annoyingly). Digital Foundry reviewed the headset in March last year.