Official fan-made 7th Guest sequel The 13th Doll finally ready for release this Halloween
Stauf on a shelf.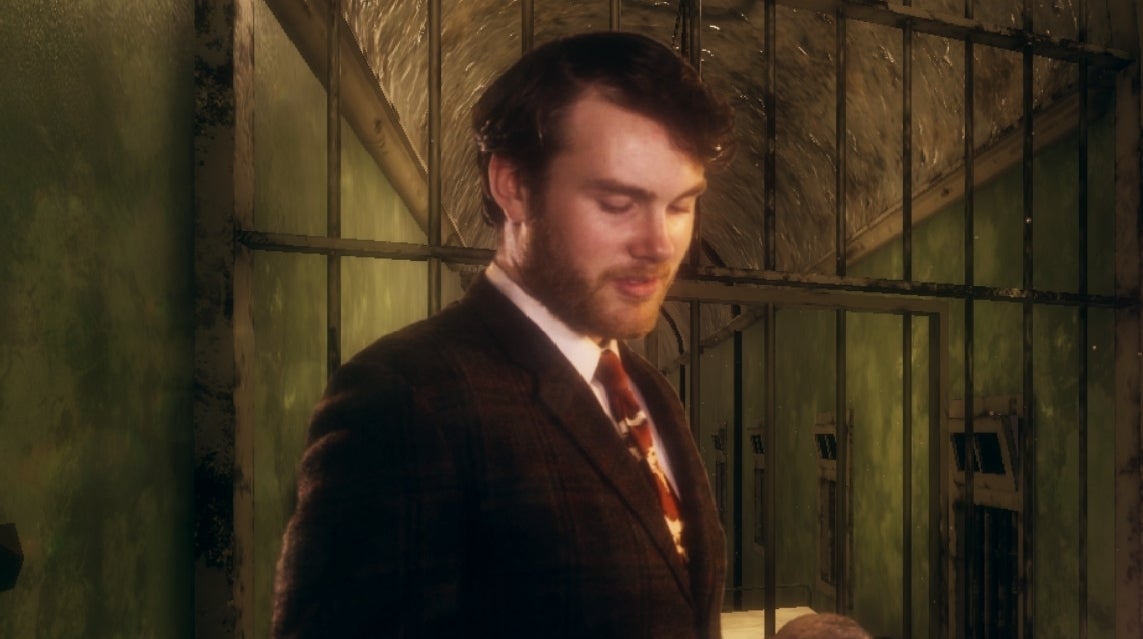 The 13th Doll, developer Attic Door Productions officially licensed follow-up to cult classic spooky CD-ROM adventure The 7th Guest, is, after a rather long delay, finally ready for release, and will be making its way to PC this Halloween.
The 7th Guest, for those too young and fresh-faced to recall it, was considered to be one of the CD-ROM format's earliest "killer apps" alongside Myst when it launched in 1993 - largely thanks to its wonderfully atmospheric pre-rendered FMV visuals, enabling players to roam the halls of a spooky old mansion from a first-person perspective in lavishly presented detail.
The 13th Doll has been designed as a direct follow-up to original developer Trilobyte's seminal haunted house adventure, rather than its divisive 1995 sequel, The 11th Hour, and sees Tad, the unwitting seventh guest of the first game, now fully grown and preparing to return to evil toymaker Henry Stauf's sinister home in order to confront his past.

What that means is game terms is an experience that adheres closely to the now rather long-in-the-tooth original, combining exploration, puzzle solving, and cheesy 90s-style FMV - actor Robert Hirschboeck even reprises his role as Henry Stauf. The main difference, however, is that the mansion (as well as new locations like an asylum and abandoned toy store) is now rendered in real-time, meaning that players can freely roam the environment - although fans can opt for the on-rails movement of the original game if they prefer.
Attic Door, a collective of self-proclaimed 7th Guest fans, initially launched The 13th Doll on Kickstarter in 2015, and development had progressed enough by last May that the team even set a release date of 31st October 2018. That, evidently, was missed, with Attic Door ultimately citing a lack of polish as its reason for a delay. Now though, the game is very definitely done, and The 13th Doll will launch on 31st October this year.
Although it would be fair to say that The 7th Guest's awkward blend of wooden FMV performances and largely awful puzzle design hasn't exactly stood the test of time, I've still enormously fond memories of its deliciously campy haunted house vibe (its rather nastier follow-up, less so), so I'm genuinely intrigued, and perhaps even a little bit excited, to see if The 13th Doll can capture the spirit of the original when it comes to Steam this Halloween.