Oculus Rift Kickstarter dev kits delayed from December to March
"Designing, sourcing, and manufacturing thousands is no small feat."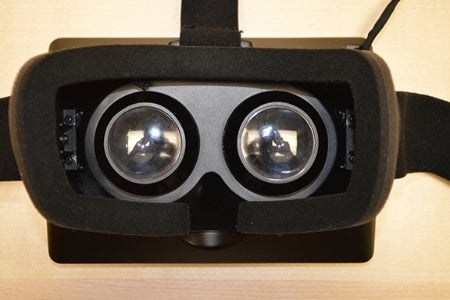 The shipping date for Oculus Rift dev kits has been pushed back from December this year to March 2013, Oculus boss Palmer Luckey wrote on Kickstarter.
"Designing, sourcing, and manufacturing thousands of developer kits is no small feat. Since our Kickstarter, we've been up against the wall, working around the clock to produce and distribute over 7500 units in just 4 short, crazy months. We've had to modify our original design for mass-manufacturing and, at the same time, balance additional features with our tight schedule," he explained.
"In order to accommodate the required changes, new features, and manufacturing duration, we had to shift our ship date."
It's not clear whether this delay affects the build-it-yourself disassembled Rift prototype kit that Kickstarter backers were rewarded with for pledging $275.
"We'll be shipping out the developer kits in the same order as the Kickstarter pledges were received (first come, first served)," added Luckey. "Based on this current schedule, the goal is to ship the majority of the rewards by mid-March.
"We may not have all 7500 kits in the first shipment, but we'll continue shipping out kits as soon as they arrive. We're estimating that we can have all the rewards sent out by mid-April. Any pre-orders taken post-Kickstarter are expected to ship in late April 2013, after we've delivered all the Kickstarter rewards.
"Once we've put your rewards in the mail, US residents should expect to receive them within 5-7 business days and international backers should receive theirs in 2-3 weeks, depending on the destination."
Palmer Luckey launched into more detail about manufacturing the Oculus Rift headset, and the difficulties involved, in his lengthy Kickstarter post.
He also had a quick update on plans for a consumer - shop - version of the headset.
"Plans for the consumer version of the Oculus Rift are already under way," he wrote. "Due to time constraints for the developer kit, we had to push several exciting features to the consumer version. We'll continue to keep everyone posted on our progress as we move from research and development into confirmed features."