Oculus Rift dev kits available for pre-order, due in January
For those who missed the Kickstarter.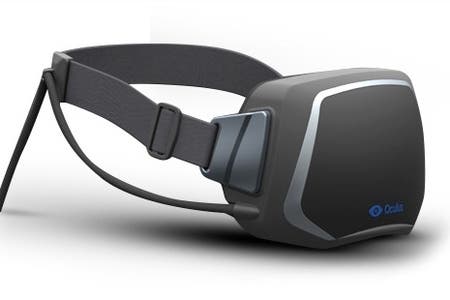 State-of-the-art 3D VR headset Oculus Rift is now accepting pre-orders for its dev kits.
The headset and a dev kit cost $300 for those within the US, while it's $345 for the rest of the world to account for international shipping rates.
Astute readers will recall that the goggles were previously available for pre-order via Oculus' massively successful Kickstarter. This marks the first time they've been made available since that ended earlier this month.
Those who pledged to the Kickstarter shouldn't despair as they're still receiving their kits in December to coincide with the Rift-supported Hawken's release, while those who pre-order it now have to wait an extra month until January.
I went hands-on with the Oculus Rift earlier this month as PAX where I found it both eye-opening and motion-sickness inducing, so be sure to bring a bucket.