Oblivion and Amalur lead designer Ken Rolston heads to Turbine
Ex-Mortal Kombat and Zynga devs join him.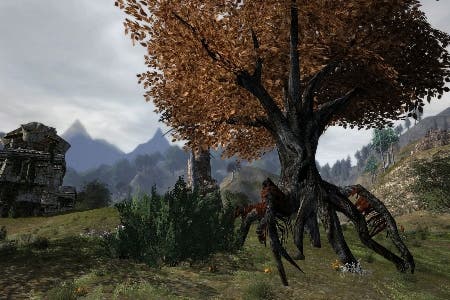 Ken Rolston - lead designer on Elder Scrolls 3: Morrowind, its sequel Oblivion, and Kingdoms of Amalur: Reckoning - has recently joined Turbine, developer of Lord of the Rings Online and Dungeons & Dragons Online. Rolston is now the director of design, Turbine announced, where he "will lead the vision and the implementation of all aspects of game design for Turbine."
The company also took on Mortal Kombat developer NetherRealm's Alan Villani as vice president of technology, as well as Zynga's Jai Singh as director of technical operations, and PetroGlyph Games' Demetrius Comes as executive director of engineering.
"We are very excited to add such a stellar group of proven industry veterans to our world-class team here in Boston," said Turbine general manager Alessandro Galvagni. "Ken, Alan, Jai and Demetrius are proven leaders that strengthen our team and position us well as we work to continue operations of our award-winning titles and bring new innovative experiences to market."
Turbine, a subsidiary of Warner Bros. Interactive Entertainment just released its Lord of the Rings Online expansion Riders of Rohan earlier this week.