Now there's a Sinclair ZX Spectrum Vega handheld
Comes with 1000 games built in.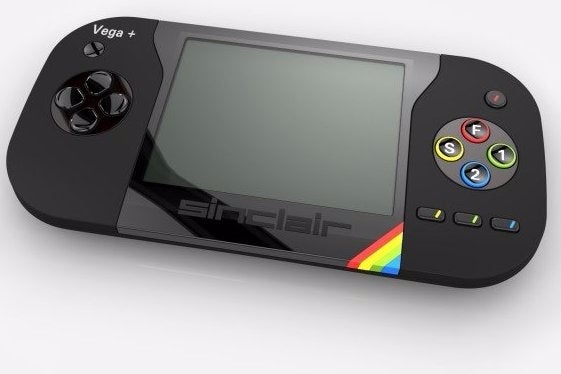 There's a new Sinclair ZX Spectrum in the works - this time it's a handheld console.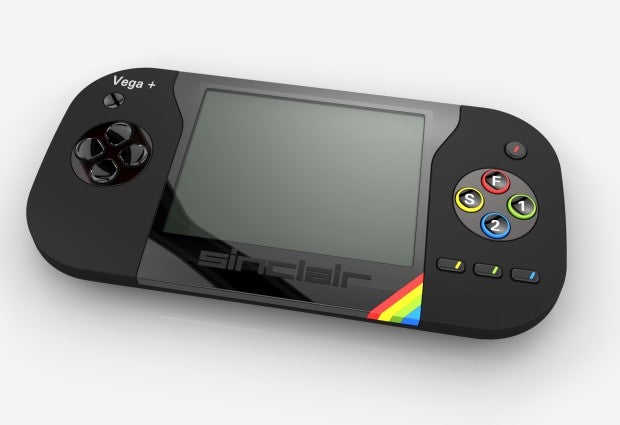 The Sinclair ZX Spectrum Vega+ passed its £100,000 crowdfunding target on IndieGoGo in less than three days. At the time of publication £160,000 had been pledged by 1500 backers.
The handheld, which follows last year's Sinclair ZX Spectrum Vega, comes with 1000 licensed games built-in and costs £100.
Bit of background: the Sinclair ZX Spectrum Vega+ is marketed by the Luton-based Retro Computers (Sir Clive's Sinclair Research Ltd is a shareholder). The development and marketing of the Vega+ is under license from Sky In-Home Service Ltd, who inherited the intellectual property rights to the Spectrum computers from Amstrad.
Retro said development of the Vega+ is complete and a fully-functioning prototype is ready to go into production. It has a colour LCD and can be connected to a telly. As already mentioned, it comes with 1000 licensed games, but you can download additional games free of charge.
The design concept of the Vega+ is the work of Rick Dickinson, who was responsible for the design of all of Sinclair's ZX computers in the 1980s.
"The present surge of interest in retro products inspired me to plan the Vega+ as a handy games console which can be played anywhere," Sir Clive said.
The IndieGoGo money will be used for the UK manufacture of the first production run of the Vega+, Retro said.
Dan Whitehead reviewed last year's Vega for Eurogamer, and found it too expensive for what it was: