Now there's a C64 mini
Cassette boy.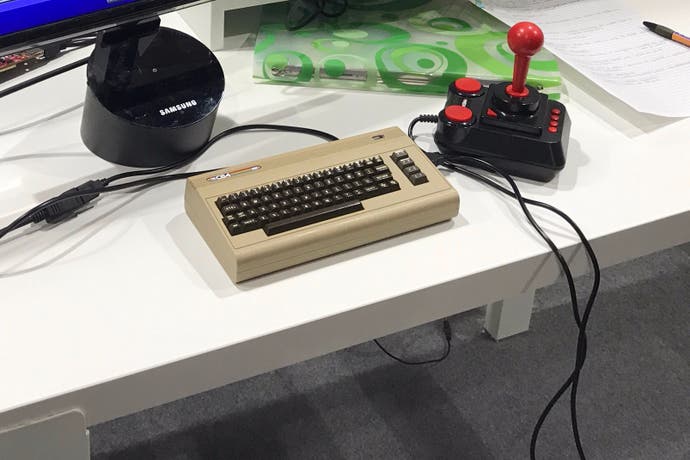 Hot on the heels of the NES mini and the SNES mini comes another nostalgia-fuelled retro console: the C64 mini.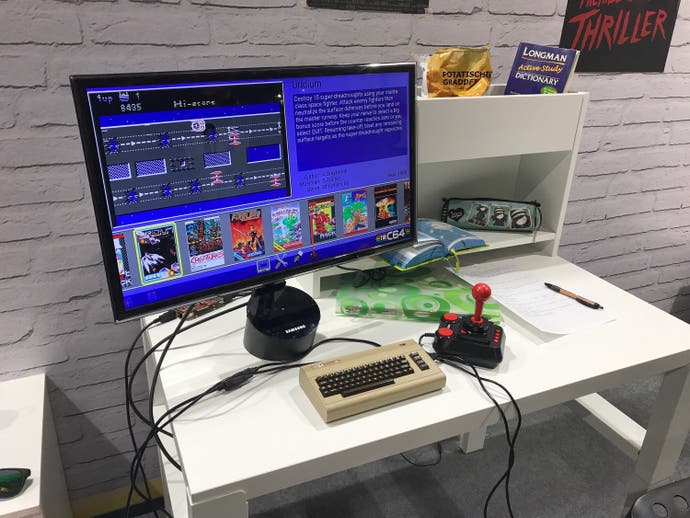 The C64 mini is described as a fully-licensed reimagining of the popular 80s console. It connects to your telly via HDMI, comes with a joystick that plugs into one of the two USB ports and 64 licensed games. The console is half the size of the original.
The list of games includes California Games, Speedball 2: Brutal Deluxe, Paradroid and Impossible Mission. The full list is over on the C64 mini website.
Other features include pixel filter options (sharp, CRT, scanline emulation), a save game function and the ability to plug in a USB keyboard.
The C64 mini is due out early 2018 priced £69.99. It's developed by Retro Games, which shouldn't be confused with Retro Computers Ltd, the shady company behind the yet-to-be delivered Sinclair Vega Plus. Retro Games, which developed the 64, is working with Deep Silver owner Koch Media to distribute the console, so you'd think it will actually come out.