Notorious 80s trading card series Garbage Pail Kids is being turned into a game
Coming to mobile "soon".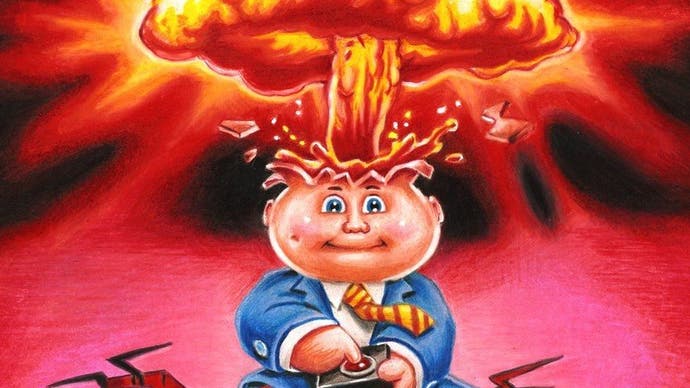 Developer Jago Studios has teamed up with The Topps Company to produce a new title based on the notorious 80s Garbage Pail Kids trading card and sticker series - and, yes, it's a free-to-play mobile game.
Regrettably, not a lot has been revealed about the game itself just yet, other than that it's a "card-collecting role-playing game" that will see players "virtually battling" with cards from the original 1980s Garbage Pail Kids line-up, as well as the more contemporary card series.
For those unfamiliar with the Garbage Pail Kids craze of the mid-1980s, the phenomenally popular trading cards spoofed another bona fide, if inevitably short-lived, cultural phenomenon of the time: Cabbage Patch Kids dolls.
The Garbage Pail Kids were collectible cards (randomly sold in sealed packs, so, yes, kind of like the loot crates of their day) featuring grotesque, sometimes satirical re-imaginings of their rather more wholesome Cabbage Patch counterparts. Their designs were remarkably iconic, including the likes of mushroom-cloud-headed Adam Bomb and pimple-covered Corroded Carl.
They were a playground staple at their height, popular enough to be banned in schools, and popular enough to get a (terrible) movie. And although the original series had run its course by the end of the 80s, the Garbage Pail Kids have - no doubt thanks to the awesome power of nostalgia - repeatedly been resurrected over the years, with new cards still being released.
The free-to-play Garbage Pail Kids mobile game - which does at least have the potential to be decent, given the nature of its source material - is currently in private beta, and is scheduled to launch on the iOS App Store and Google Play "soon".