Notch, Ron Gilbert, Kellee Santiago and more judge the world's first global online game jam
Indie Speed Run runs from now until 6th January. $2500 grand prize.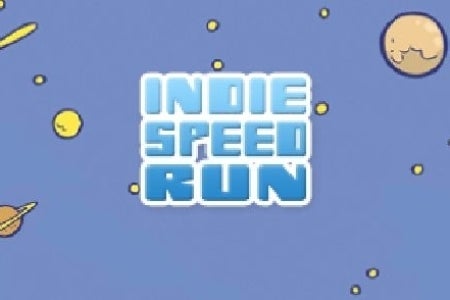 Industry veterans Markus "Notch" Persson, Ron Gilbert , Kellee Santiago, Trent Oster, Dino Patti, Jason Rohrer, and Vander Caballero have come together to judge the world's first international online game jam, Indie Speed Run.
For the uninitiated, a game jam is an event where lots of game developers come together and create games under strict time pressure, usually with a theme attached.
This is like that only online, so anyone from anywhere in the world can participate. What's the theme, you ask? That's actually a mystery and will be different for each project. When a team declares that they're ready to begin the process, they'll be given several different variables like a theme, an object, or a sound effect that needs to be incorporated into the game. Part of the scoring rubric will be based on how well these are used.
Teams only have 48 hours to complete a project, though. As far as team size goes, they can be comprised of one to four people. Larger teams can split the $25 entry fee, but will have to split the $2500 grand prize, too, should they win.
There isn't a runner-up per se, but there will be trophies for "best writing, most creative, the prettiest, game with the most hippo, such and so forth." Contestants may enter as many times as they'd like and each entry will be judged independently.
As far as the actual judging process goes, event organisers will divvy up the entries into seven even groups and each judge will choose a finalist from their group. These seven finalists - along with three more chosen by the public - will be sent along to the head judge, Ben "Yahtzee" Croshaw, who will select a winner.
The "creation" session of Indie Speed Run runs between now and 6th January. After that, all entries will be playable here from 7th - 31st January. The winner will be declared on 5th February.