Northgard dev's top-down co-op zombie-slayer Darksburg enters Steam early access next week
Launching with PvE, PvP, and horde modes.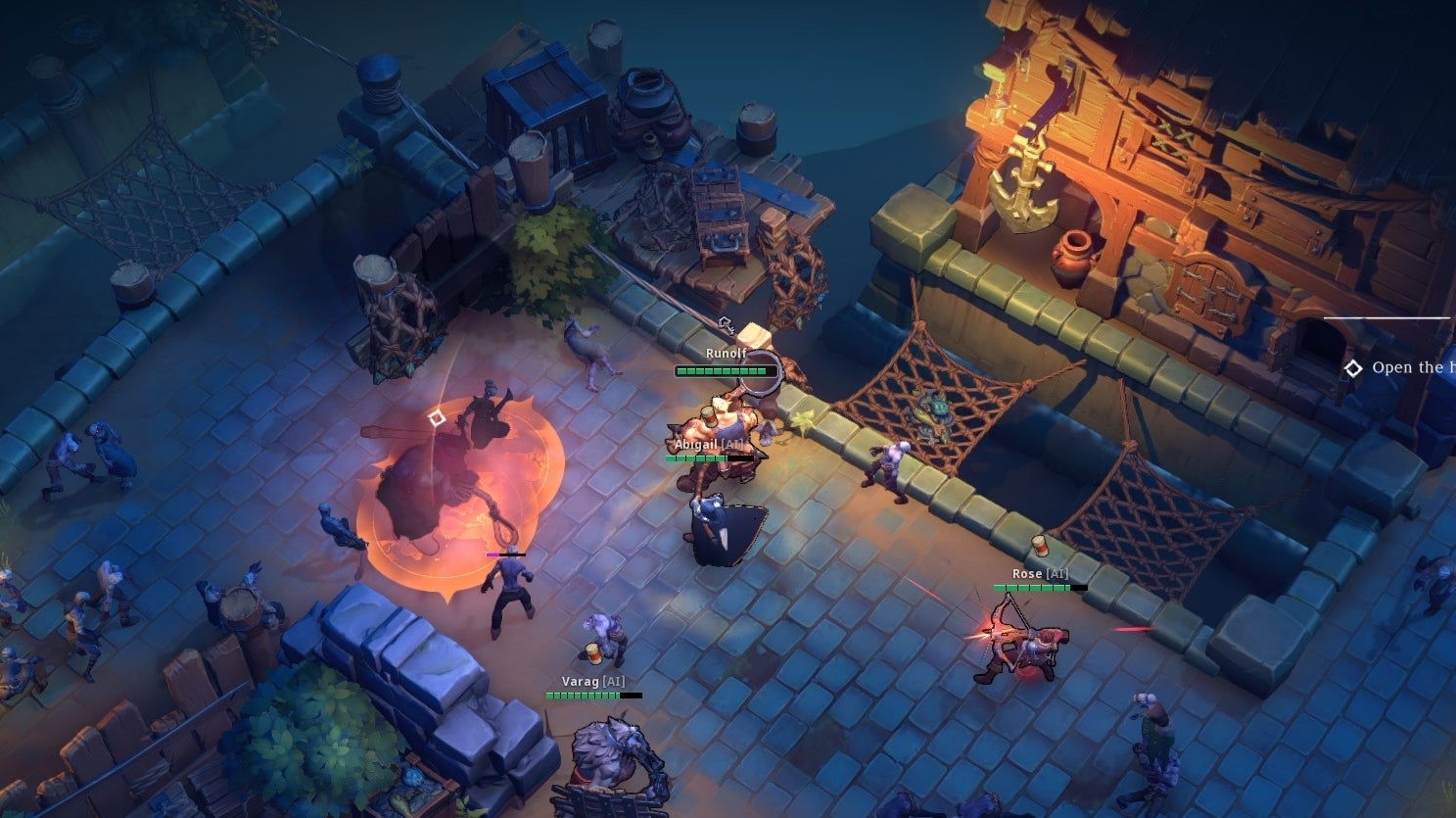 Shiro Games, the developer behind Evoland and excellent Viking-themed RTS Northgard, has announced that its intriguing medieval co-op zombie-slayer Darksburg will be heading to Steam early access next week, on 12th February.
Darksburg lets a team of up to four players loose in the titular medieval town - initially consisting of three maps set across the harbour, marketplace, and Faubourg district - for frantic bouts of light-hearted undead slaughter. Challengers will need to manage their limited resources and deploy their characters' unique powers and unlockable abilities in tactical unison to complete objectives and make it out alive.
When Darksburg enters early access, it will offer a choice of four playable Survivors: Sister Abigail the Neurotic Nun, Varag the Wary Wolfman, Runolf the Gleeful Gourmet, and bounty hunter Rose (accompanied by her pet chipmunk Twig). You'll find details on each character's specific skills on the Darksburg website.
Alongside the more general undead hordes, players will encounter powerful, uniquely skilled opponents known as the Revenants, described as "formerly notorious inhabitants of Darksburg [that] succumbed to the infection shortly after the outbreak with... interesting results." At the start of early access, these will consist of the axe-wielding Executioner, the Burning Witch, the Crow Master, and the hulking great Brute.
Not only will the Revenants feature as AI opponents in Darksburg's PvE mode, they'll appear in its PvP mode too, with fellow humans taking control of the nefarious foursome in a bid to bring down the Survivor team. Early access will also feature a horde mode, known as Last Stand, pitting players against an "overwhelming onslaught" of zombies and Revenants across two more maps: Belvedere and the Farmland.
Shiro hasn't yet offered much in the way of specifics regarding its plans for Darksburg's evolution during early access, but says it intends to be "as transparent as possible as we implement features, improvements and ideas that appeal to our players and contribute towards developing a much more interesting environment in which to bash zombie brains in."
The developer says it expects Darksburg to "grow exponentially" during early access, and that it will take advantage of the "flexibility to develop the game at whatever pace is necessary" ahead of full release, "while ensuring that it aligns with our players desires and best interests."
Darksburg comes to Steam early access next week on Wednesday, 12th February, and curious parties can find additional gameplay details and explanatory videos on the official website.