North America gets $15-a-month PlayStation Now subscription service
But what about UK?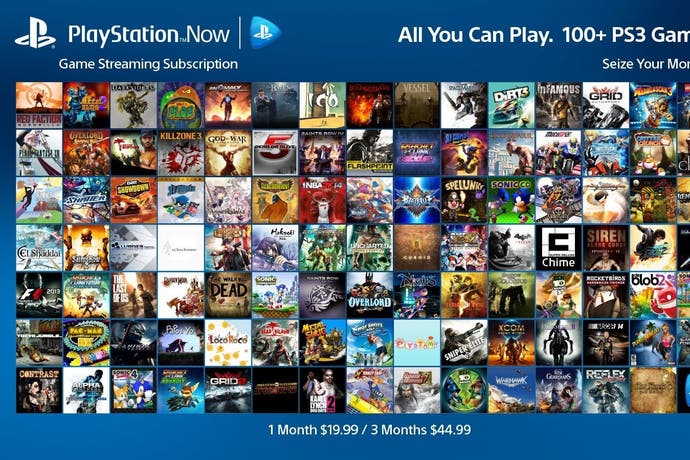 PlayStation Now, Sony's video game streaming service, launches a subscription in North America next week.
Sony announced the subscription today, alongside pricing. It goes live in North America first on PlayStation 4, on 13th January, with two subscription plans: one month for $19.99 or a three-month package for $44.99, which works out at about $15 a month.
For this you get access to more than 100 PlayStation 3 games, with more to be added over time.
"There's strong value with the subscription, as you're getting access to over a hundred great games and lots of hours of game time," wrote PlayStation Now marketing chief Peter Jamshidi on the US PlayStation Blog.
"What's more, we will be adding even more games over time, so you will always have something great to play."
PlayStation Now is progressing, then, in North America. But it's not even available yet in Europe.
"We have no additional information to share at this time," a Sony Computer Entertainment Europe spokesperson told Eurogamer today. Last we heard PlayStation Now would launch on these shores in some form early 2015.
What's the hold up? Sony has said Europe is a more complex region than North America in terms of broadband provision, so it has to deal with more providers and more varied connection speeds from country to country.