No PlayStation Experience event for 2018, confirms Sony
"I know this is going to be a disappointment for some people…"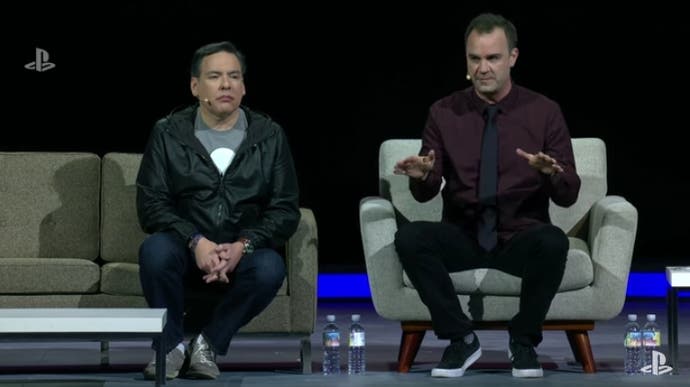 For the past four years, Sony has held a PlayStation Experience event in the US in December. PSX, as it's known, has been used for video game announcements, big gameplay reveals and, for attendees, has acted as a festival of all things PlayStation.
This year, it's not happening, Sony has confirmed.
Speaking on episode 308 of the PlayStation Blogcast, Sony's own PlayStation podcast, Sony Interactive Entertainment boss and Worldwide Studios chairman Shawn Layden said the decision was made because the company wouldn't have brought enough new upcoming games to the show to make it worthwhile.
Here's the quote:
"For 2018, I know this is going to be a disappointment to some people, but we've decided not to hold PlayStation Experience this year. We won't have it in the States this year. The reasons behind that really are we don't have... we have a lot of progress that we're making on our games... and now that we have Spider-Man out the door, we're looking down into 2019 to games like Dreams and Days Gone. But we wouldn't have enough to bring people all together in some location in North America to have that event. We don't want to set expectations really high and then not deliver on it. It was a hard decision, but we have determined that this year we will not hold PlayStation Experience."
Observers have been quick to contextualise Sony's decision to drop PlayStation Experience this year with the inevitable PS5. Sony has a raft of PS4 exclusive games in the works that are announced, including the aforementioned Dreams, from Media Molecule, and Days Gone, from Sony Bend. But it also has Kojima Productions' Death Stranding, Sucker Punch's Ghost of Tsushima and Naughty Dog's The Last of Us 2 waiting in the wings. These games are all announced for the PS4. Depending on the timing of the launch of the PS5, could they also be cross-gen titles?
Sony has had a relatively quiet year for big new game announcements, focusing more on releasing first-party titles such as God of War and Spider-Man. At E3, Sony showed gameplay of already announced games only, and it didn't have a reveal event at Gamescom. Now, this latest news about PSX fuels the feeling Sony is saving its big reveal juice for a mega PS5 splash.
It's also worth noting that Microsoft has announced a consumer-focused Xbox event, dubbed XO18, for Mexico City in the United States that's set for 10th November. Xbox boss Phil Spencer has promised big announcements from the company.
While PSX 2017 was light on big news, Layden suggested you'll be able to change your PSN name by this year's show. Now this year's show isn't happening, will Sony make the often-requested feature a reality this year?