Nippon Ichi teases a new horror game for Vita
Disgaea dev goes demonic.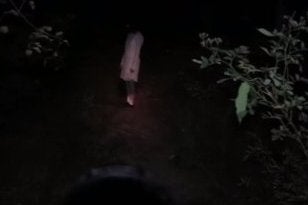 Disgaea developer Nippon Ichi Software has teased a new horror game with the following live-action trailer:
According to a Japanese gaming magazine (via GamesTalk, via Kotaku), the game is a Vita title called Yomawari, which translates to "Nightwatch" in English.
Kotaku translated the final words of the trailer to: "Big sis, let's go home."
In other Nippon Ichi news, the developer just released a new Disgaea 5: Alliance of Vengeance gameplay trailer. This PS4-exclusive turn-based strategy game is due this autumn in both Europe and North America.