Nintendo's Switch media kit includes heartfelt messages from Reggie and Zelda's director
"The future is now in your hands!"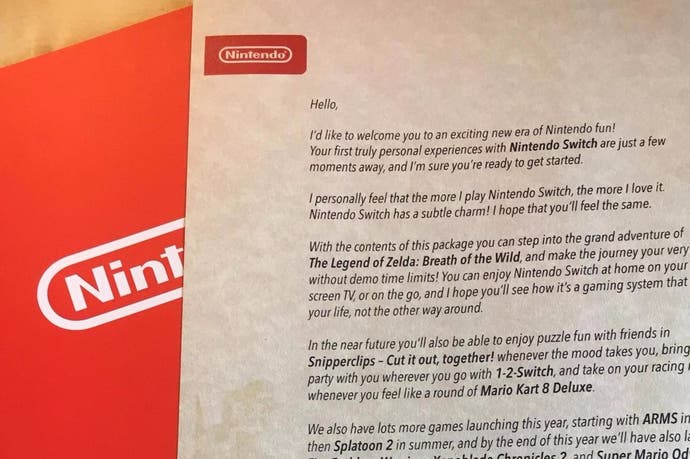 The bosses of both Nintendo of America and Nintendo of Europe have penned heartfelt letters to reviewers, included within each region's Nintendo Switch press packs.
There's also a handwritten note from Zelda: Breath of the Wild director Hidemaro Fujibayashi.
"The future is now in your hands!" begins Nintendo of America's Reggie Fils-Aime.
"Hardware launches represent special moments in time for us, and I imagine for you as well. They give us the oppurtunity to reflect on where we've been before taking a bold new step ahead."
One section in particular - on the console's 2017 software line-up - is interesting:
"We've worked for a long time to get the pacing of our software releases just right, and that's reflected in the fact that you will be playing a new Legend of Zelda game, a sequel to Splatoon, and a massive new Mario adventure before the year is up - not to mention the face-to-face fun of 1-2 Switch, the surprise that will come from new franchises like Snipperclips - Cut it out, together! or Arms, and the great content coming from our third-party partners."
Here it is in full: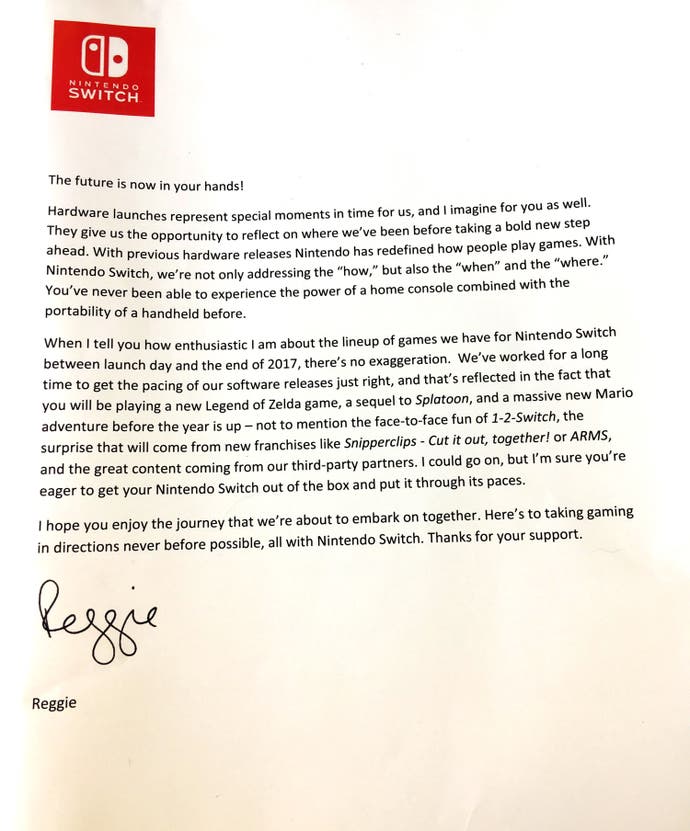 Nintendo of Europe's president, Satoru Shibata, also noted the upcoming launches of Fire Emblem Warriors and Xenoblade 2, as well as name-checking Super Bomberman R and the Switch port of Skyrim.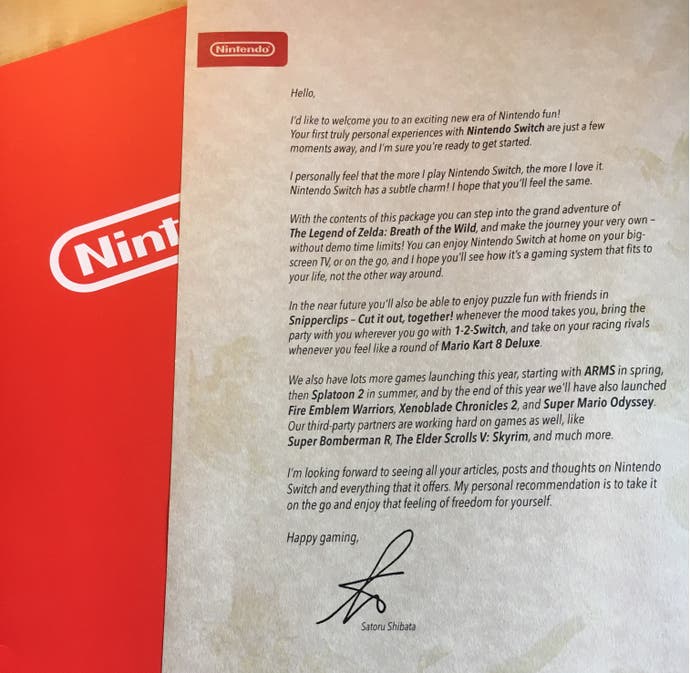 Finally, Fujibayashi's note - penned by hand in Japanese kanji and printed in English - mentions "things that you haven't seen" yet in trailers which have been purposefully kept hidden.
"We'd like to ask that you take the same care in keeping the game's most special moments a surprise for your readers as well," Fujibayashi notes.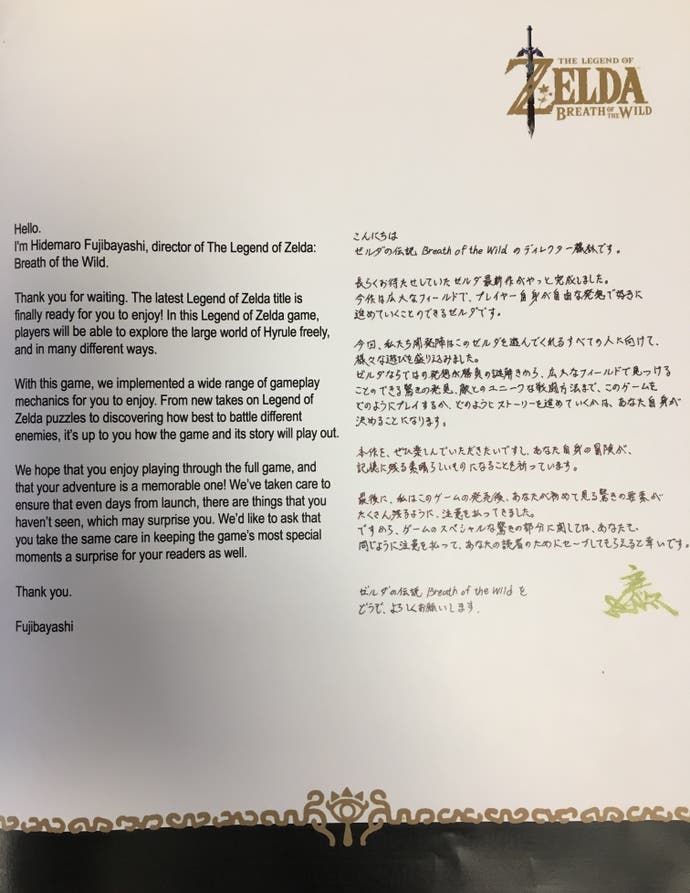 Eurogamer's final review of Nintendo Switch and of The Legend of Zelda: Breath of the Wild are now just a week away.