Nintendo's New Year eShop sale is a bit of a rarity, focussing on first-party game discounts
Savings on Switch, 3DS, and Wii U.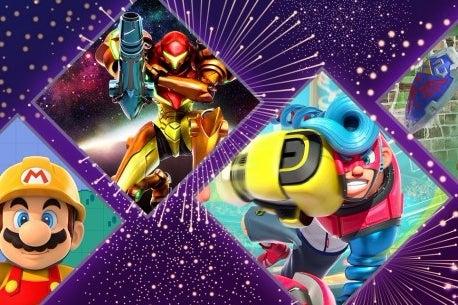 Nintendo has launched its Happy New Year eShop sale for Switch, 3DS, and Wii U, featuring a decent range of discounted first-party titles on all formats.
It's fairly uncommon to see Nintendo reduce the price of its first-party games and, as you might expect, the newly unveiled discounts don't offer the most substantial of savings. However, if you're in the market for digital editions of Nintendo's games (you'll almost certainly be able to find many of these cheaper elsewhere in physical form), there might be something to tickle your fancy.
Over on Switch, your first-party options are limited to 1-2 Switch (down from £39.99 to £27.99) or the mighty Arms, discounted from £49.99 to £39.99. These slender pickings are bolstered by a number of notable third-party titles on the console. LA Noire is £33.74 from £44.99, superb exploratory mining adventure SteamWorld Dig 2 is £10.99 from £14.99, and the wonderful Ironcast - a turn-based mechs-meets-match-3 RPG set in WW2 - is £9.09 down from £12.99. There's a complete list of Switch discounts over on Nintendo's sales page.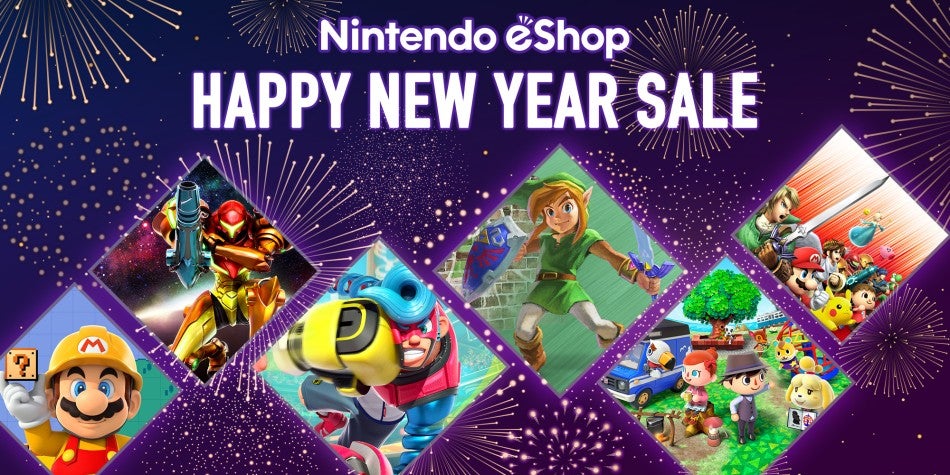 Discounted first-party offerings are far more bountiful on 3DS. There's the recent Metroid 2 remake Metroid Samus Returns, Fire Emblem Echoes: Shadows, Super Smash Bros 3DS, and Mario Kart 7 (all £27.99 from £39.99), Animal Crossing New Leaf, Super Mario Maker 3DS, Miitopia, and Tomodachi Life (all £24.49 from £34.49), Picross 3D: Round 2 (£20.99 from £29.99), and The Legend of Zelda: A Link Between Worlds (£11.19 from £15.99).
Finally, over on Wii U, there are discounts on Mario Kart 8 (£24.99 from £49.99), The Legend of Zelda: The Wind Waker HD and Mario Party 10 (both £13.99 from £19.99), and Super Mario Maker (£17.49 from £34.99). You'll also find a variety of savings on Wii U Virtual Console versions of Super Mario 64, Super Mario Galaxy, and Kirby's Adventure Wii.
Nintendo's New Year sale ends on January 11th, so you've got a week to make the most of it.