Nintendo's eShop Christmas sale is surprisingly decent
Six golden coins.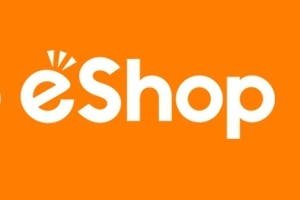 Nintendo has thrown open its gaily coloured box of festive discount treats, revealing full details of its eShop Christmas sale for Switch, 3DS, and Wii U.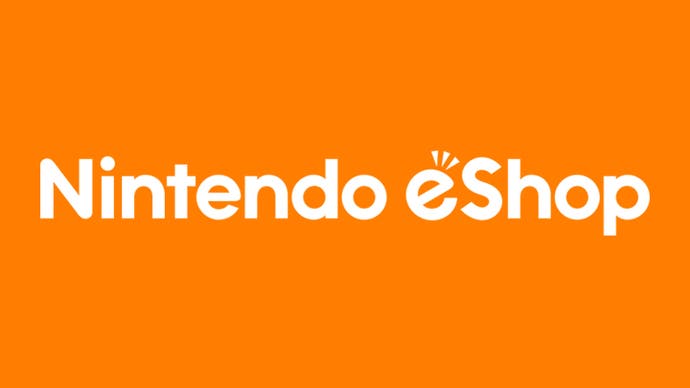 Nintendo isn't exactly known for its generous savings when it comes to digital sales, but a cursory glance at this year's Christmas offers looks pretty good. There are more than a few decent discounts and, notably, it includes a surprisingly broad selection of Switch titles too.
As is always the caveat, you won't find any Nintendo first-party games here, and you'll almost certainly be able to find the larger titles for much cheaper in physical form.
Over on Switch, the superb Mario + Rabbids: Kingdom Battle is reduced from £49.99 to £33.32, Puyo Puyo Tetris is £24.49 down from £34.99, Namco Museum is almost 50 per cent off at £14.99, One Piece: Unlimited World Red - Deluxe Edition is £35.75 down from £54.74. and Lego City Undercover is £29.99 instead of £49.99.
In terms of smaller indie games, however, there are far richer picking on Switch. There are discounts on Inti Creates' incredible retro shooters for instance: Mighty Gunvolt Burst is £6.29 from £8.99, Azure Striker Gunvolt: Striker Pack is £25.19 down from £31.49, and Blaster Master Zero is £6.29 instead of £8.99.
You can also get a fiver off SteamWorld Dig 2, Shantae: half-Genie Hero, and The Mummy Demastered. You'll also find savings on the likes of Rocket league, Overcooked: Special Edition, Kingdom: New Lands, and Has-Been Heroes.
Nintendo has a list of 3DS and Wii U discounts over on its official site. Find all of the Switch discounts below:
Farming Simulator Nintendo Switch Edition - £28.49 (was £37.99)
Let's Sing 2018 - £26.99 (was £29.99)
The Jackbox Party Pack 2 - £13.29 (was £18.99)
The Bridge - £6.29 (was £8.99)
Unepic - £7.19 (was £8.99)
Caveman Warriors - £8.76 (was £11.69)
Teslagrad - £12.14 (was £13.49)
Namco Museum - £14.99 (£29.99)
Yono and the Celestial Elephants - £10.99 (was £12.99)
Earth Atlantis - £10.79 (was £13.49)
Slime-san - £8.50 (was £10.00)
Dragon Ball Xenoverse 2 - £38.49 (was £54.99)
Oceanhorn - Monster of Uncharted Seas - £9.03 (was £13.49)
Wheels of Aurelia - £6.29 (was £8.99)
88 Heroes - 98 Heroes Edition - £22.49 (was £29.99)
Mighty Gunvolt Burst - £6.29 (was £8.99)
Azure Striker Gunvolt: Striker Pack -£25.19 (was £31.49)
Blaster Master Zero - £6.29 (was £8.99)
forma.8 - £6.29 (was £8.99)
Shantae: Half-Genie Hero - £10.71 (was £15.99)
Sparkle 2 Evo - £3.00 (was £4.49)
League of Evil - £6.11 (was £7.19)
Violett - £6.02 (was £8.99)
Lego Worlds - £16.49 (was £24.99)
The Count Lucanor - £8.00 (was £11.99)
Cars 3: Driven to Win - £37.99 (was 49.99)
SteamWorld Dig 2 - £10.99 (was £14.99)
Shovel Knight: Specter of Torment - £7.15 (was £8.99)
Mario + Rabbids: Kingdom Battle - £33.32 (was £49.99)
Overcooked: Special Edition - £14.39 (was £17.99)
The Jackbox Party Pack 3 - £15.02 (was £20.03)
Heroes of Monkey Tavern - £4.49 (was £8.99)
Party Golf - £8.99 (was £13.49)
Shovel Knight: Treasure Trove - £17.99 (was £22.49)
Time Recoil - £8.99 (was £11.99)
Use Your Words - £5.89 (was £11.79)
Monopoly for Nintendo Switch - £22.49 (was £29.99)
The Mummy Demastered - £12.59 (was £17.99)
Tallowmere - £5.66 (was £6.29)
Pankapu - £8.99 (was £10.99)
36 Fragments of Midnight - £2.54 (was £2.99)
Ninja Shodown - £7.49 (was £9.99)
Super Putty Squad - £11.24 (was £14.99)
Sonic Forces - £23.44 (was £34.99)
Squareboy vs Bullies: Arena Edition - £3.81 (was £4.49)
Lego Marvel Super Heroes - £37.99 (was £49.99)
Infinite Minigolf - £8.09 (was £13.49)
Just Dance 2018 - £33.32 (was £49.99)
Astro Duel Deluxe - £6.29 (was £12.59)
Unbox: Newbie's Adventure - £12.49 (was £24.99)]
Kingdom: New Lands - £10.11 (was £13.49)
Has-Been Heroes - £9.99 (was £19.99)
Binaries - £6.99 (was £9.99)
Puyo Puyo Tetris - £24.99 (was £34.99)
The Lego Ninjago Movie Game - £37.49 (was £49.99)
Rocket League - £11.28 (was £15.04)
Conga Master Party! - £5.99 (was £7.99)
Lego City Undercover - £29.99 (was £49.99)
Super Ping Pong Trick Shot - £2.69 (was £4.49)
One Piece: Unlimited World Red - Deluxe Edition - £35.74 (was £54.99)
Octodad: Dadliest Catch - £8.03 (was £11.99)
I am Me - £7.64 (was £8.99)