Nintendo to begin making money on each 3DS sold by September 2012
Expects a profit for next financial year.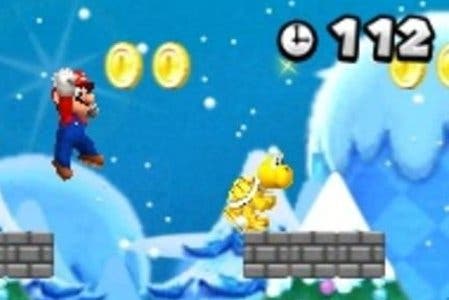 Nintendo expects to begin making money on each Nintendo 3DS sold by September 2012.
In its outlook for its next financial year, Nintendo said it will cease selling its portable console below cost by the middle of the fiscal year ending 31st March 2013.
Nintendo has been selling the 3DS below cost ever since its "significant" price cut last year, a move designed to boost sales of the console following a slow start.
Looking to the future, Nintendo pointed to the release of a new Brain Age game in the summer, New Super Mario Bros. 2 in August and the new Animal Crossing game, due out in the autumn in Japan, as evidence of the 3DS' strong software line-up. It hopes to "further expand" sales of the 3DS by maintaining the popularity of "evergreen titles" such as Super Mario 3D Land and Mario Kart 7. It forecast 18.5 million 3DS units, and 73 million 3DS games, will be sold during the fiscal year.
Meanwhile, Nintendo said it expects to return to profitability for the next fiscal year. Improved 3DS sales, continuing Wii and DS sales, and the launch of the Wii U in time for Christmas will help the Japanese company achieve net sales of 820 billion yen (£6.2 billion) for the fiscal year ending 31st March 2013, Nintendo predicted. This will amount to an operating income of 35 billion yen (£267 million), an ordinary income of 35 billion yen (£267 million) and a net income of 20 billion yen (£152 million).
Nintendo plans to stick steadfast to its longstanding management policy of expanding the "gaming population". This, Nintendo said, is the idea of "putting smiles on many people's faces by offering brand-new entertainment that anyone can enjoy, regardless of age, gender, or gaming experience".
It plans to "push forward" with the Nintendo Network, Nintendo's Xbox Live equivalent for 3DS and Wii U, and "offer game experiences, which enable users to compete and interact with others all over the world, and provide add-on content by utilizing its network functions". As previously announced, Nintendo envisions the digital distribution of packaged software and aims to expand its digital business.