Nintendo Switch's bundled Joy-Con grip doesn't charge controllers
£28 charging grip sold separately.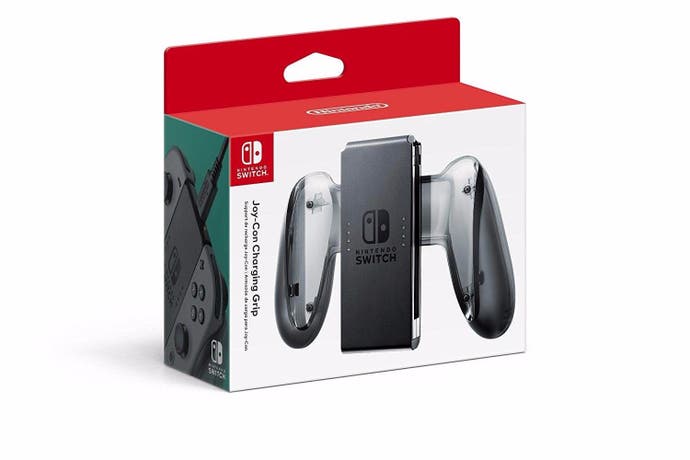 The Joy-Con grip bundled with Nintendo Switch does not charge your Joy-Con controllers.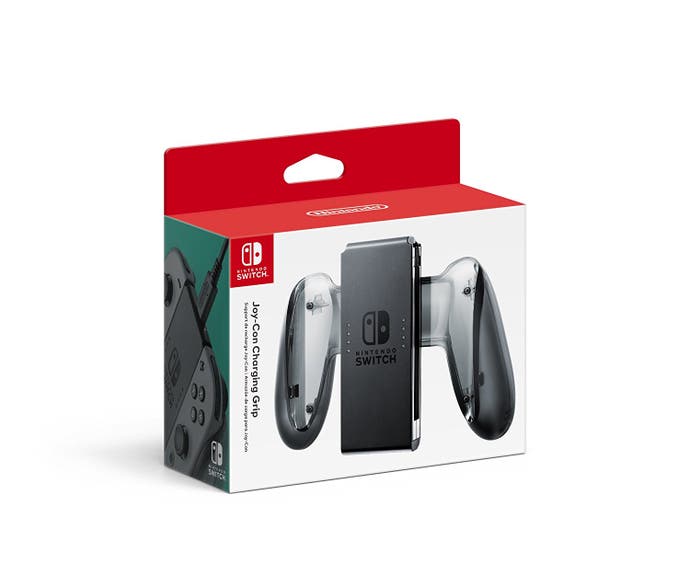 This was a detail left unclear after Nintendo's 4am Switch event last Friday, but which has now been clarified by shop listings for a separate, chargeable Joy-Con grip peripheral - priced £27.99.
The basic Joy-Con grip included with the console is simply a plastic shell. It exists just to hold your Joy-Con but not charge them.
The premium Joy-Con charging grip, available separately, includes a USB connection so you can plug in and power the device while playing, and in turn charge attached Joy-Con.
Without the chargeable grip, you can charge Joy-Con while they are attached to the Nintendo Switch itself. But this option isn't available if you are using the Joy-Con and your Switch is docked to the TV.
The premium charging grip is also made of sexier translucent black plastic, as opposed to the dull matte version bundled in the console box.

Nintendo's official site lists the Joy-Con's battery life as "about 20 hours", although notes this may become shorter with use over time. The two Joy-Con take 3.5 hours to charge - whether attached to the Switch itself or the premium Joy-Con charging grip accessory.