Nintendo Switch touchscreen shown in action for the first time
Nice gesture.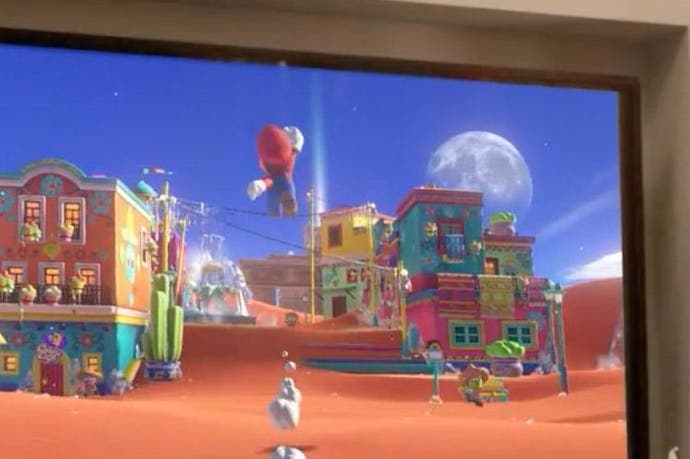 Nintendo Switch has a touchscreen - but you'd be forgiven for not realising. Now, we've seen it in action.
The first footage of Switch's touchscreen capabilities comes from this demo of Skylanders Imaginators (jump to the 6:35 mark below):
Yep, it's a touchscreen. What's more interesting, perhaps, is why Nintendo has so far shied away from showing it.
Eurogamer first reported on Switch's 6.2" 720p multi-touch screen back in October last year, a week after Nintendo first revealed the console without saying anything of its touchcreen element.
The feature was finally confirmed during this month's 4am Nintendo livestream - via the briefest of mentions. No games were shown using it.
Later that day, press and media got their first hands-on with Switch. No games were shown using the touchscreen then, either. (I tried using it to scroll through Zelda's inventory, but the feature was either absent or disabled).
As the first Nintendo device with a capacitive multi-touch screen you'd think the company would want to show off the feature - but the key issue is it doesn't fit with the Switch's current marketing message. Switch is a proper home console you can play on the go, Nintendo says, not just a tablet or a handheld that simply connects to your TV.
After all, the company already has a touchscreen device with 3DS - and software support for that will continue through this year.
And while a touchscreen is nice to have for controlling menus, Nintendo has yet to reveal a game built around the Switch touchscreen. Nintendo's focus has so far been on games like Arms and 1-2 Switch which show off the various uses of the impressive Joy-Con and Switch's line-up of home console-style games such as Zelda and Mario.
The touchscreen is an additional feature, then - and in the short-term perhaps something we'll see more used by third-party and indie developers. Still, its nice to have - and is ready the future, when Nintendo is ready to show off something purpose-built around it.