Nintendo Switch Dock Set hits the UK in June
But how much will it cost?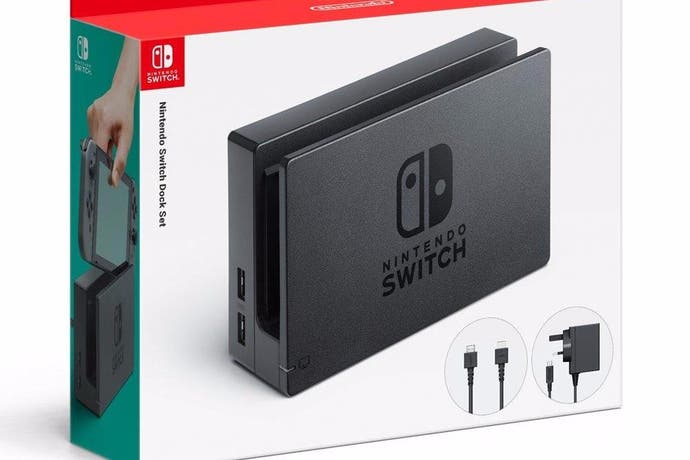 Nintendo has said a Switch Dock Set will come out in the UK in June.
The appropriately-named Nintendo Switch Dock Set is due out on these shores on 23rd June. It includes a Nintendo Switch dock, an AC adapter and an HDMI cable.
Nintendo hasn't said how much it costs in the UK, but in the US it costs $89.99, which is around £70. Given Nintendo doesn't set the price of its products here (because the company was hit by an enormous price-fixing fine by the European Commission back in 2002) we'll have to wait for shops to stock the thing to find out how much it'll set us back.
Why would you want another Switch dock? Well, you could have one in the living room and one in the bedroom, which would save you moving your Switch set-up around. Or, you could have one at home and one at work, if your work has a telly you can play on.