Nintendo president sings in bizarre 3DS Mii game Friend Collection
While Pokémon dev Game Freak reveals new rhythm platformer.
A virtual version of Nintendo president Satoru Iwata has taken the stage to demonstrate Friend Collection, an odd life simulation game featuring the company's Mii avatars.
Friend Collection 3DS was first teased last year, although Nintendo has been silent on the title since.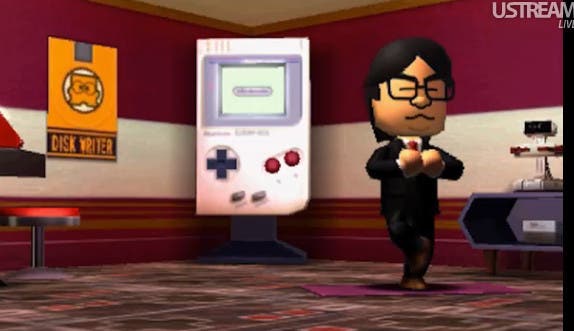 It reappeared today during Japan's Nintendo Direct conference, accompanied by a new Japanese 2013 release date.
Will it see release outside of Japan? It's unlikely. The original DS version of the game was left untouched by Nintendo's western localisation teams.
The game is, admittedly, bonkers. Iwata's Mii was shown learning to hula dance, riding a roller coaster and singing in a rock band named the Game Boys.
A new rhythm-platformer from Pokémon studio Game Freak was also shown. Named Rhythm Hunter: Harmo Knight, it offers a 3D side-scroller where the player must collect notes and blast through obstacles in time to music tracks.
New footage lies below.