Nintendo not interested in emulating Xbox Live, Iwata says
Company boss "very sorry" for day-one firmware update.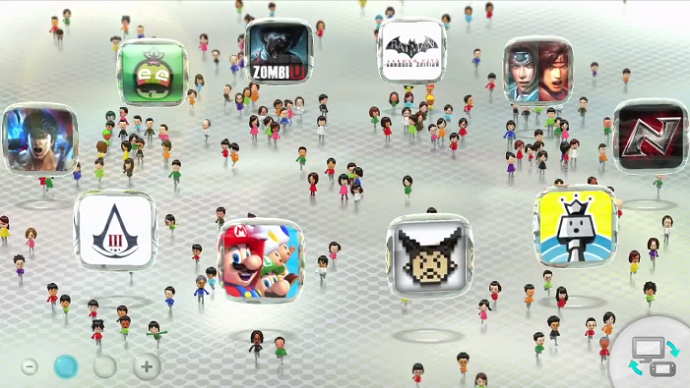 Nintendo president Satoru Iwata has said that the company remains uninterested in copying features from successful online gaming services such as Xbox Live and PlayStation Network.
Instead, Iwata suggested that Nintendo would continue to innovate along its own path.
"We have not thought that offering the same features that already exist within other online communities would be the best proposal for very experienced game players," Iwata told IGN.
The company has focused its efforts in promoting local multiplayer for Wii U, with family members or friends together in front of the TV.
"Nintendo has paid a great deal of attention to the dynamic of people playing video games together in the same room," Iwata explained. "With Wii U, we thought about expanding this concept into separate rooms which are connected online. Miiverse is a network community dedicated to video games that represents a very unique game-dedicated social graph that has never existed before."
Iwata also apologised to Wii U customers for the system's day-one 1GB firmware update, which is necessary to activate the console's online features. Some users have reported it taking over an hour to download
"Personally I think that users should be able to use all the functions of a console video game machine as soon as they open the box," Iwata concluded. "So I feel very sorry for the fact that purchasers of Wii U have to experience a network update which takes such a long time, and that there are the services which were not available at the hardware's launch."
The Wii U hits UK shops shelves at midnight tonight.