Nintendo: no plans for Wii U price cut
"I would like to make this absolutely clear."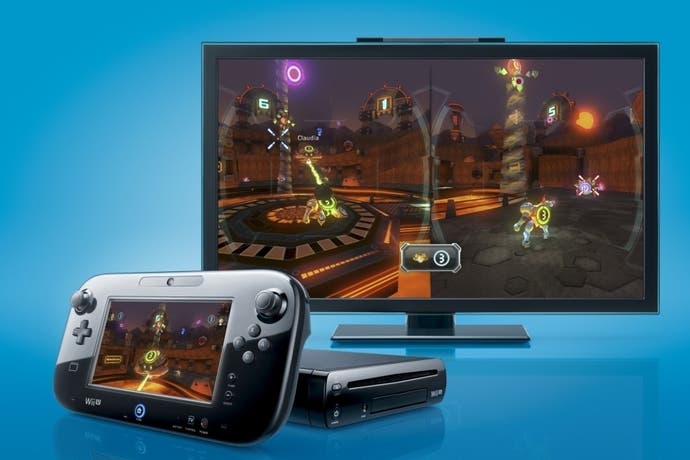 Nintendo has no plans to drop the price of its struggling Wii U console, it has announced, despite early sales being poorer than predicted.
Company president Satoru Iwata pledged not to cut the price of the Wii U during his quarterly address to investors, following the announcement of lower Wii U sales expectations.
Nintendo already sells the console at a loss, Iwata reasoned, so a price cut at this time would be a risky move.
"With Wii U, we have taken a rather resolute stance in pricing it below its manufacturing cost, so we are not planning to perform a markdown," he explained. "I would like to make this point absolutely clear.
"We are putting our lessons from Nintendo 3DS to good use, as I have already publicly stated. However, given that it has now become clear that we have not yet fully communicated the value of our product, we will try to do so before the software line-up is enhanced and at the same time work to enrich the software line-up which could make consumers understand the appeal of Wii U."
Iwata conceded that Wii U had lost momentum after its initial launch sales peak.
"We delivered Wii U to those consumers who we thought would be the first to buy it, but information has not successfully been passed on to those consumers who we think will be the next people to buy it," he lamented.
"People always try to compare the sales of Wii U with that of Wii, but the current situation is requiring us to focus upon how to re-energise Wii U sales irrespective of any comparisons with the previous platforms."
Eurogamer recently investigated the Wii U's initial sales performance, and also concluded a price cut was unlikely. In addition to the financial aspect and upset caused to initial adopters, it's probable that Nintendo will once again regain its position as the cheapest console offering after the launch of other new hardware this year.