Nintendo licenses Mario version of free-to-play mobile money-spinner Puzzle & Dragons
Puzzle & Dragons: Super Mario Edition headed to 3DS in Japan.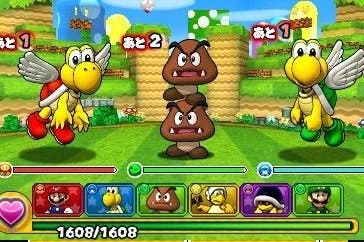 Nintendo has licensed a Mario-themed version of phenomenally popular free-to-play mobile game Puzzle & Dragons for launch on 3DS.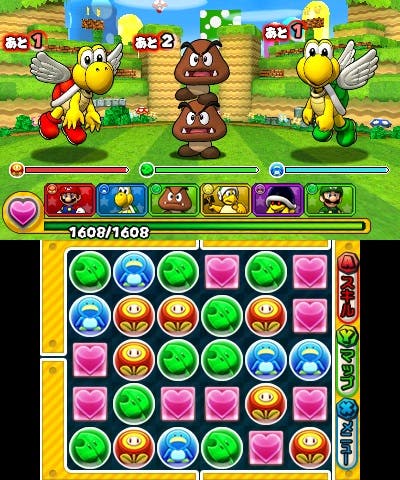 Puzzle & Dragons: Super Mario Edition is set to launch first in Japan on 29th April, developer GungHo Entertainment has announced.
It follows the release of Puzzle & Dragons Z, a version of the game with added RPG elements that launched on 3DS last year.
Versions for iOS and Android arrived back in 2012, while a Kindle edition launched last year.
Nintendo's new edition replicates the game's match-three gameplay but adds in Mario characters, enemies and an overworld map similar to New Super Mario Bros.
There's no confirmation yet of how the 3DS version will be monetised, but its boxed release suggests that the usual free-to-play mechanics have been replaced.
The mobile version of Puzzle & Dragons features micro-transactions in bundles that range in cost from 69p up to £39.99.
GungHo has said that it makes an estimated $2m-3.75m (£1.3m-£2.5m) per day from the game.
The puzzler's mobile version has been downloaded more than 30m times in Japan and frequently tops the highest-grossing iOS and Android app chart worldwide.
"This is a Japanese only announcement," a Nintendo UK spokesperson told Eurogamer. "We will be sure to get in touch as and when we have more information for the EU/UK market."