Nintendo launches web-based Miiverse for PC and smartphones
UPDATE: New features include ability to add posts via PC, view all posts without login.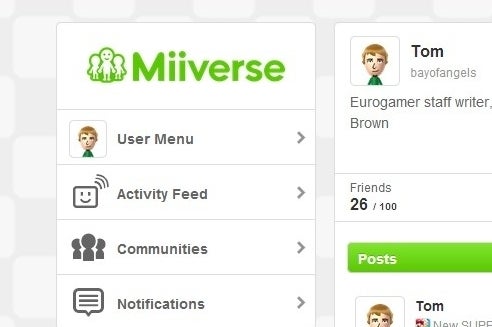 UPDATE: Nintendo has today updated its Wii U social network Miiverse by allowing users to author posts from a PC.
The web-based messaging system was first made available on PC last month, although users could only view and comment on previously-existing threads.
Even without a login, PC users can also now view any post when linked to the message directly.
Other features added include the ability to follow and unfollow others from a PC, change settings and delete messages.
Finally, the wait time between posts has been reduced from five to three minutes.
Miiverse is still inaccessible from a 3DS web browser, however. Full compatibility with Nintendo's handheld will be patched in at a later date.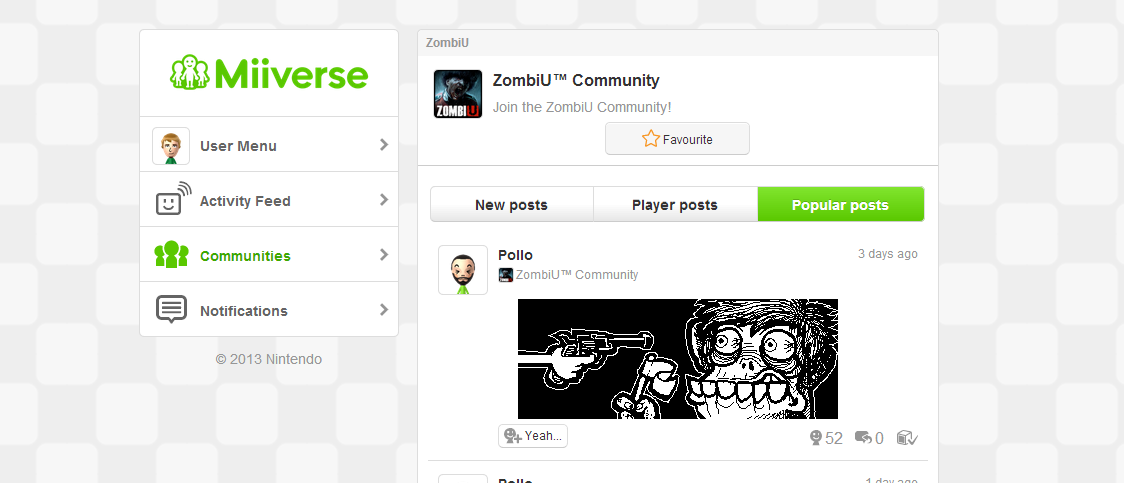 ORIGINAL STORY: Nintendo has launched a web-based version of Miiverse. The Wii U social network is now available to view from PC and smartphones.
It's the first time that anyone without a Wii U can see the community's discussion posts and pictures.
The web service is a beta version, however. Users can sign in with their Nintendo Network IDs and comment on existing threads, but not yet create new posts.
Miiverse is also currently incompatible with 3DS browsers - loading its web address simply displays a warning message: "The Internet browser you are using cannot be used to access Miiverse."
Full 3DS compatibility is expected later this year and will be added via a system update. 3DS owners will then be able to view and create posts and access discussion areas specifically for 3DS games.
Nintendo has previously mentioned plans for smartphone app versions of Miiverse, too. There's no sign of one yet, although at least one unofficial version is already available for Android.