Nintendo just popped a Miitopia demo up onto Switch's eShop
Ahead of next month's launch.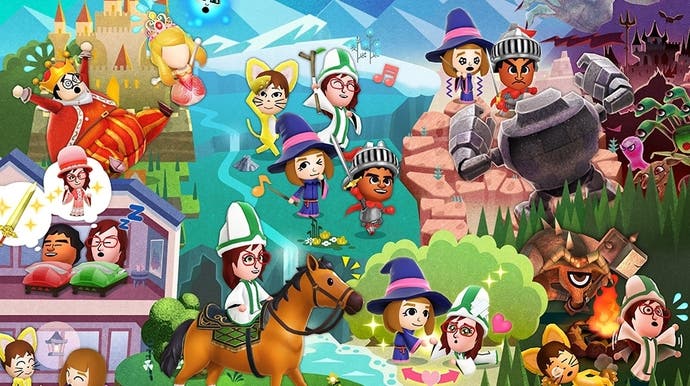 If you've been eyeing up Miitopia for Switch - Nintendo's spruce-up of its 2016 Mii-themed 3DS RPG - you can now explore its curious innards courtesy of a newly released demo on the eShop.
The original Miitopia was a strange old thing, serving up a slice of irreverent Mii-themed action playing out something like a mash-up of the 3DS' StreetPass Quest, Tomodachi Life, and a traditional JRPG - albeit one with a significant splash of silliness.
Parties could be populated by any of the Miis you happened to have lying around on your system - slotted into character classes ranging from familiar (warrior, cleric) to considerably less so (pop star) - and sent off on a quest to thwart Dark Lord's evil plan to steal everyone's faces.
The Switch version follows pretty much the same formula, albeit with some presentational improvements, but whether it can muster the same kind of daffy appeal as the original - given that Miis and Mii sharing are far less ubiquitous on Switch - remains to be seen.
If you'd like to come to your own conclusions, the Miitopia demo is available now on Switch's eShop and offers the chance to create a party of Miis and have a bit of a galavant around the game's first area. There is also a horse.
Any progress made in the demo can be carried over to the full game, which will cost £39.99 when it comes to Switch on 21st May.