Nintendo is offering four alternate Tokyo Mirage Sessions #FE Encore box art covers
It'll cost you, though. Sorry.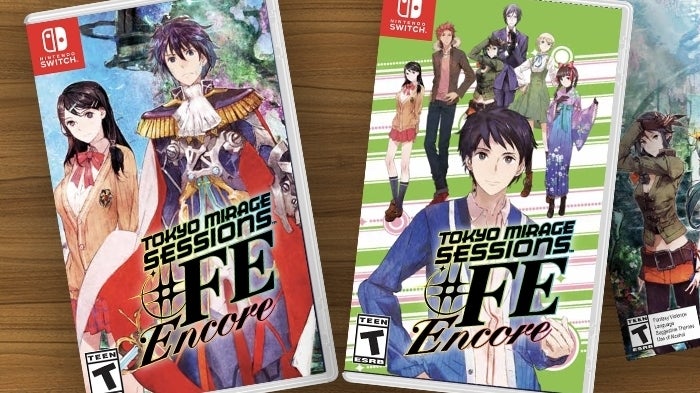 Nintendo has issued box art variants for the recently released Tokyo Mirage Sessions #FE Encore.
"To celebrate the launch [of Tokyo Mirage Sessions #FE Encore], My Nintendo is offering four different box art covers for your Tokyo Mirage Sessions #FE Encore game," Nintendo helpfully explains on the official store (thanks, My Nintendo News).
Sadly, right now it seems the reward is only applicable to US account holders, as I'm told I'm ineligible when I log in using my UK credentials.
While the store page says the alternate covers cost 50 Platinum Points whilst simultaneously stating "no points are required to access this award" further down the page, I can confirm that eligible accounts will be prompted to redeem points if you opt to proceed.
If you still fancy them, though, log in by 30th June, 2020, select redeem, then download, and then print Actual Size to turn the 8.5x11 inch PDFs into the cover of your choosing. If you need a spare Switch case box, those are conveniently sold on the store, too.
Unlike the default box art which features the ensemble cast, the alternative options are a little less cluttered and have fewer characters jostling for space on the cover.
In the Eurogamer Tokyo Mirage Sessions #FE Encore review, Malindy said: "Tokyo Mirage Sessions is a stylish game with a unique theme that's as often questionable as it is cute, but it doesn't reach the depth of either of its crossover franchises to leave a lasting impression".